Just in time for Christmas, Satan club opens at Wash. elementary school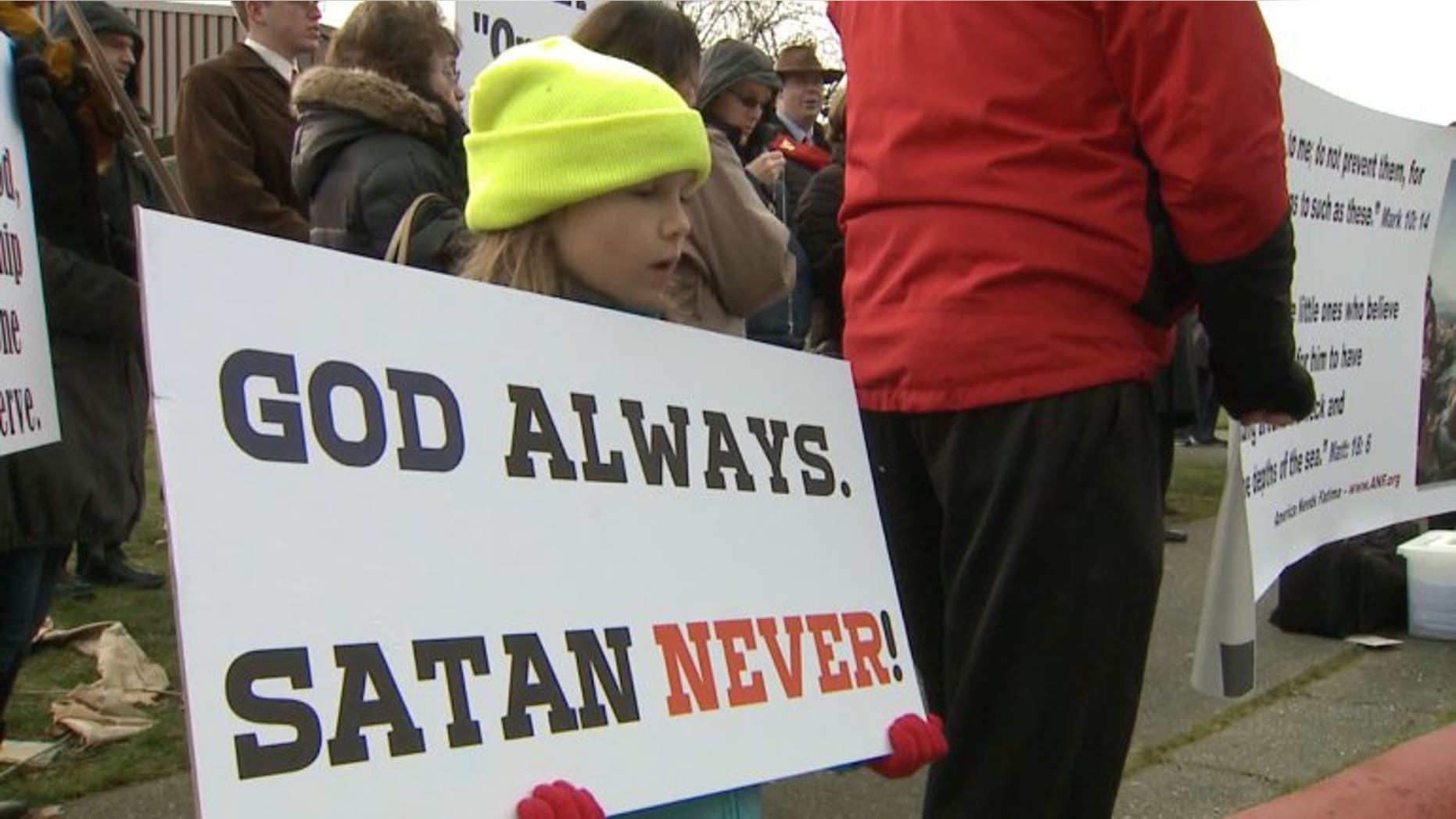 Tacoma, Wash.'s first after-school Satan club opened its doors at Point Defiance Elementary School. Local Satanists told Q13 News they are not trying to convert children; instead they want to expose them to other religions.
MOM OF SUSPECT IN SCHOOL SHOOTING PLOT HAD WARNED POLICE ABOUT HIM
The controversial program drew a protest at the school Wednesday. Nearly 40 people stood outside to protest the new after-school program put on by The Satanic Temple of Seattle.
"These 5-year-old children are very impressionable; if you have an adult come in and talk about Satan, they're going to be harmed by that," said John Ritchie, with the conservative American Society for the Defense of Tradition, Family and Property.
PROFESSOR IN HIDING AFTER VIDEO OF HER ANTI-TRUMP RANT SURFACES
Protesters prayed that the Satanists would cancel the after-school program before it begins.
"We are here to present more than 103,000 petitions that we gathered nationwide to call for the closing of the Satan club here," Ritchie said.
But Vapula Lix, a local Satanist, said the program is only opening in response to another religious organization's after-school club that she said evangelizes to young children in a captive setting.
"We're not telling kids about Satan, that's not our goal," she said. "They're (other religious organizations) the ones that opened this up. We're taking the opportunity just as they did and we have that right to."
Tacoma Public Schools said the volunteers passed a background check and paid for a $1 million insurance policy. School officials said they are bound by state and federal law to allow the Satanists to offer an after-school program.