Jury convicts man accused of killing 3 people at barbershop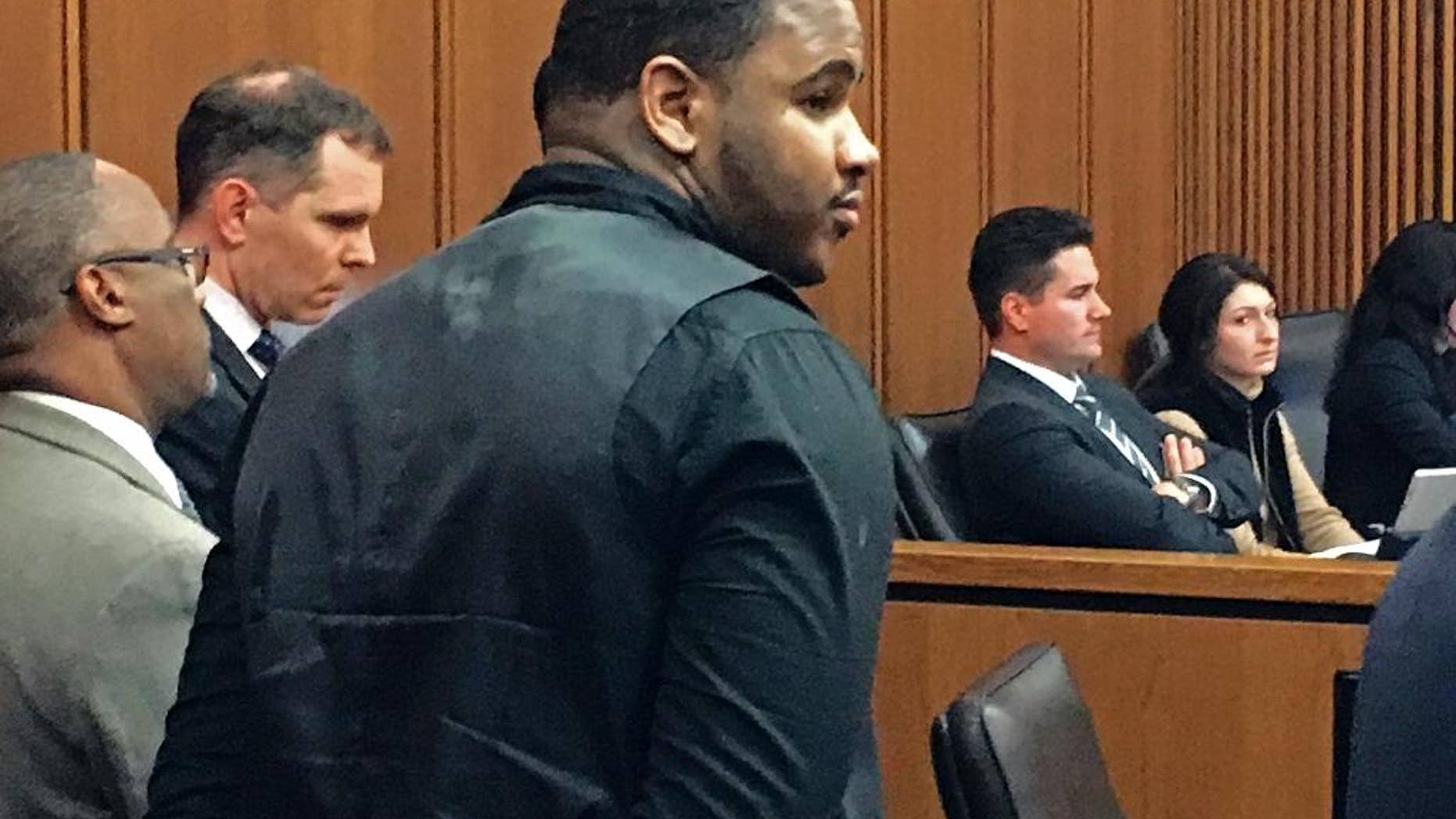 CLEVELAND – A man accused of killing three people at a barbershop outside Cleveland has been found guilty of aggravated murder and other charges and could face the death penalty.
The jury returned its verdict Friday and will now decide whether or not to recommend to the judge that 21-year-old Douglas Shine Jr. be sentenced to death. The jury began deliberating Thursday in Cuyahoga (ky-uh-HOH'-guh) County Common Pleas Court in Cleveland.
Authorities say Shine walked into a Warrensville Heights barbershop in February 2015 and gunned down employee Walter Lee Barfield, shop owner William Gonzalez and customer Brandon White. Prosecutors say three other people were wounded in a barrage of gunfire from Shine, who held guns in both hands.
Prosecutors say Shine's primary target was Barfield, a rival gang member.
Shine had pleaded not guilty.