Jury at Michigan militia trial watches video of bomb tests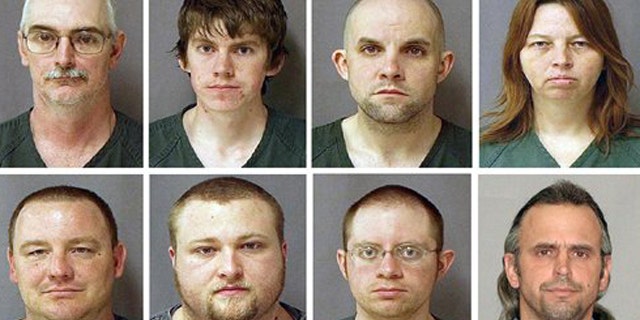 NEWYou can now listen to Fox News articles!
DETROIT – Jurors at the trial of seven Michigan militia members have watched dramatic video of bombs made by investigators from materials or diagrams linked to the group.
The jury heard loud booms Thursday and saw close-up photos of the impact of explosives on cars. Members of the Hutaree militia are charged with conspiring to rebel against the government and conspiring to use weapons of mass destruction.
Defense attorneys had objected to the exhibits, saying they could have an improper "theatrical impact" on jurors, but the judge said some could be presented as evidence.
Prosecutors could rest their case Thursday after more than five weeks of trial. The defense says militia members may have engaged in distasteful anti-government talk but had no specific plan to attack anyone.