Judge tosses $23M lawsuit linked to Berkeley protest vs. Milo Yiannopoulos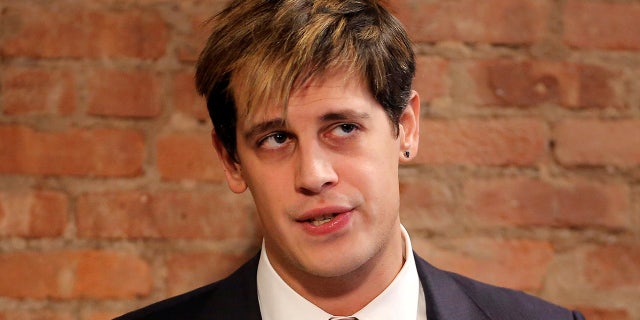 A federal judge on Friday dismissed most claims in a $23 million lawsuit brought by a woman who said she was pepper-sprayed last year during a violent protest at the University of California at Berkeley that lead to the cancellation of a speaking event with Milo Yiannopoulos.
Oakland resident Kiara Robles sued the city of Berkeley, UC Berkeley, and college officials in June 2017, claiming her free speech rights had been violated when a protester tried to prevent her from attending the Yiannopoulos talk in February, Courthouse News reported.
In a 23-page ruling, U.S. District Judge Claudia Wilken dismissed Robles' claims, writing: "Robles does not allege any facts showing that Berkeley took any affirmative acts to burden or infringe upon Robles' First Amendment Rights. The First Amendment does not require Berkeley to protect Robles against the actions of others."
The judge dismissed Robles' claims against UC President Janet Napolitano, UC Berkeley Chancellor Nicholas Dirks, and Antifa, the San Francisco Chronicle reported.
Yiannopoulos' scheduled talk on the UC Berkeley campus on Feb. 1, 2017, stirred up violent protests from the far-left, which ultimately led to the event's cancellation. Robles said she was pepper-sprayed during an interview with a television station on the school's premises.
In a suit filed on Robles' behalf in June, her attorneys alleged authorities stood down amid the escalation violence, writing: "[N]early 100 campus police and SWAT members waited in the Student Union building, within eyesight of the violence happening outside, watching as protesters became more belligerent and dangerous."
In deliberately holding back law enforcement, Robles' attorneys unsuccessfully argued that the administration of UC Berkeley had been motivated by political beliefs that were at odds with the attendees of the Yiannopoulos event, according to Courthouse News Service.
In a rebuttal cited by the Washington Times, UC Berkeley has said authorities responded to the event "in a manner designed to minimize injuries to innocent members of the surrounding crowd, defend the building from incursion by massed attackers and protect and safely remove the speaker."
The February debacle ultimately cost the college $100,000 in damage.