Judge to decide whether Menendez corruption trial stays in New Jersey or moves to Washington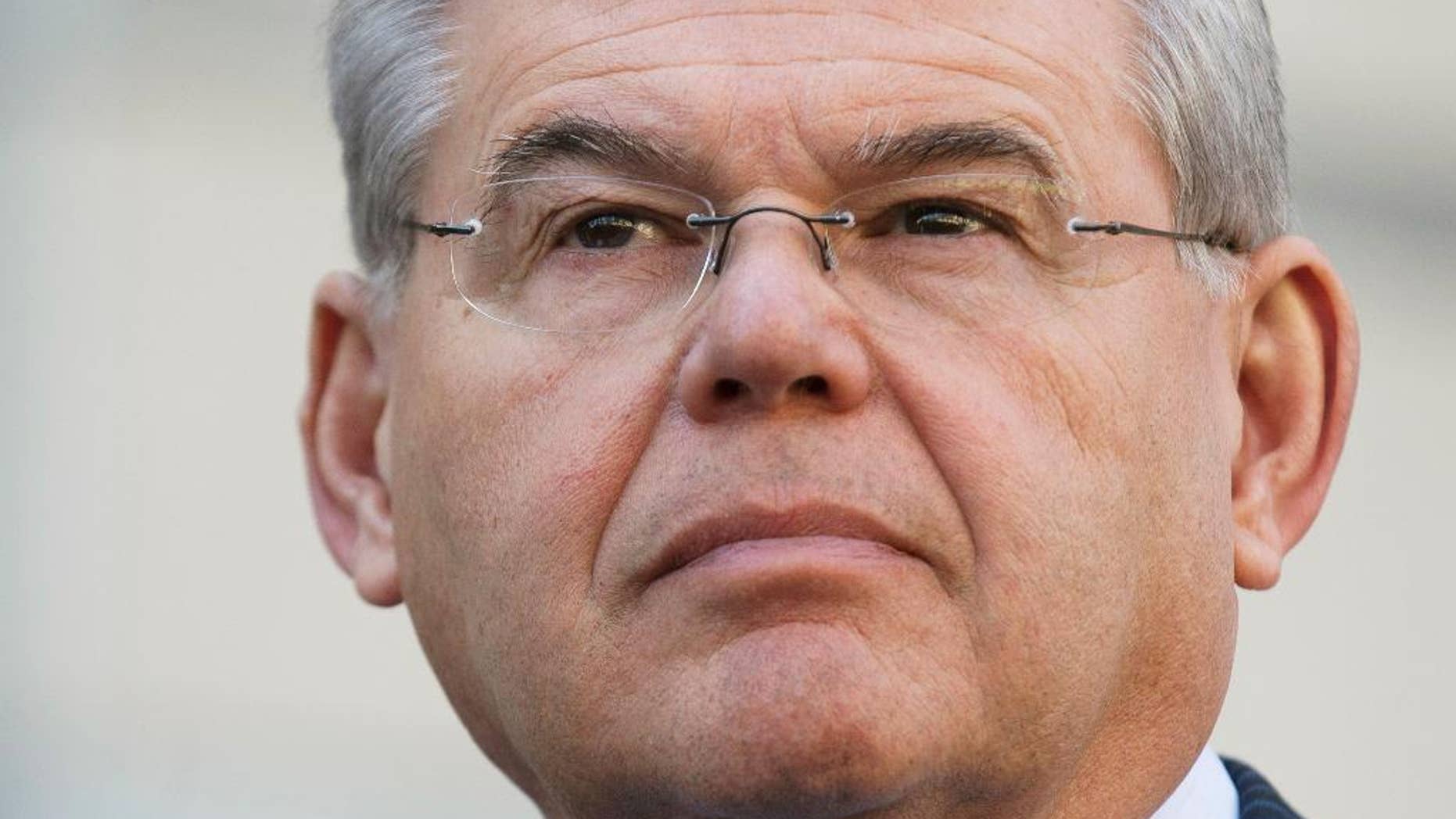 NEWARK, N.J. – Attorneys in the corruption case of New Jersey Sen. Bob Menendez will argue in court over whether his trial should be held in his home state or Washington, D.C.
A federal judge in Newark is to hear arguments Tuesday.
Menendez is charged with accepting gifts and donations totaling about $1 million from Florida ophthalmologist Salomon Melgen in exchange for political favors. Melgen also is charged in the 22-count indictment.
Menendez's attorneys want the case moved to Washington. They contend the vast majority of the alleged illegal actions by Menendez occurred in the nation's capital, and say a trial in New Jersey would disrupt Menendez's Senate duties.
Government prosecutors argue the case should stay in New Jersey because Menendez is a resident there and received the gifts that led to the alleged illegal activity there.