Judge says Tsarnaev jurors can't attend Boston Marathon, remembrance events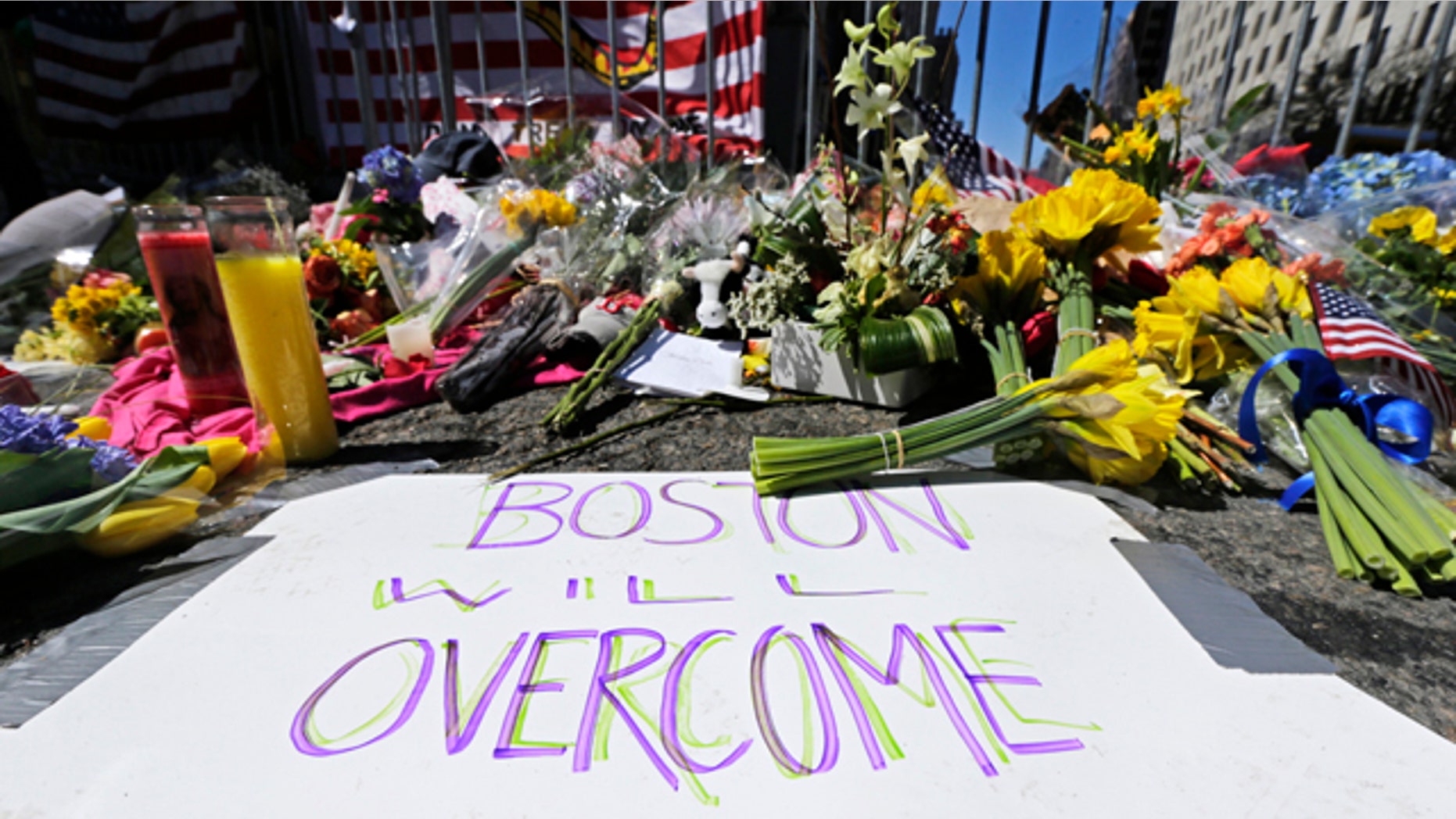 Jurors in the death penalty trial of convicted Boston Marathon bomber Dzhokhar Tsarnaev must stay away from this year's running of the historic road race, as well as any remembrance events, the case judge said Tuesday.
Wednesday marks the second anniversary of when two bombs exploded near the finish line in downtown Boston, killing three people and injuring 260 others.
Judge George O'Toole Jr. called jurors into court to give them the warning as they wait for the penalty phase of the trial to begin April 21. The second anniversary of the bombings is Wednesday. This year's marathon is scheduled for April 20.
O'Toole said he gave jurors the warning in court — despite the fact that most of them live outside Boston — to stress the importance of avoiding any events related to the marathon and media coverage of the events.
"I trust that you have been doing this all along," O'Toole said.
Last week, Tsarnaev was convicted of all 30 charges against him. O'Toole told the jury that the next phase of the trial — called the penalty phase — is expected to last about four weeks. The same jury will be asked to decide if Tsarnaev should be sentenced to death or spend the rest of his life in prison.
Boston will mark the second anniversary of the 2013 marathon bombings Wednesday with a subdued remembrance that includes a moment of silence, the pealing of church bells and a call for kindness.
Mayor Marty Walsh and other officials will raise commemorative banners on Boylston Street early Wednesday. A moment of silence follows at 2:49 p.m., marking the time the first of two bombs exploded near the finish line April 15, 2013. Church bells will then ring throughout the city.
Mayor Walsh has also declared April 15 "One Boston Day," a new tradition meant to honor the city's resilience and spread goodwill.
"April 15 is a date that has come to stand for our city's deepest values," Walsh has said. "One Boston Day will inspire all of us to come together as the community we are and share the spirit of Boston by giving back."
The Associated Press contributed to this report.