Judge orders Texas torture suspect to pay lawyer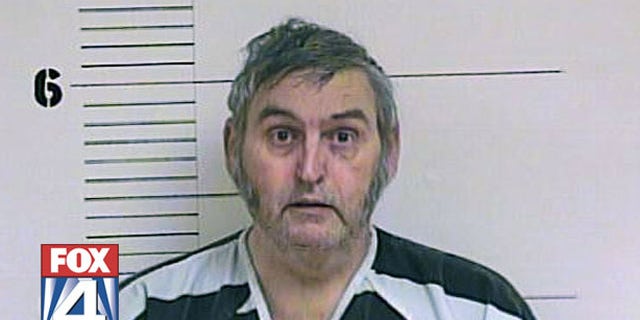 NEWYou can now listen to Fox News articles!
WEATHERFORD, Texas – A Texas man accused of torturing a woman for nearly two weeks on a deer-skinning device was scolded by a judge Wednesday and threatened with a lawsuit if he does not pay for legal representation.
State District Judge Trey Loftin told Jeffrey Allan Maxwell that he was "obstructing justice" because he had not already hired an attorney. Loftin said the county attorney could sue Maxwell to recoup fees from a court-appointed lawyer.
Maxwell, jailed in Parker County with bond set at $500,000, said he had been in the hospital for a week and had problems accessing cash to hire a lawyer. In March, Loftin denied Maxwell's request for a public defender, saying he was not indigent, and that he would make sure the suspect could call attorneys and hire one from jail.
Loftin on Wednesday appointed him an attorney to help free his assets, including his houses, cars and other property worth about $200,000. Maxwell has less than a month to start paying that attorney or hire another one.
Maxwell, 58, was arraigned Wednesday on one count of aggravated kidnapping and two counts of aggravated sexual assault. Maxwell, who did not enter a plea, faces up to life in prison if convicted.
Authorities say Maxwell abducted his former neighbor from her home near Weatherford at gunpoint on March 1, then drove her to his Corsicana home about 100 miles away. Maxwell was arrested there March 12, and the woman was rescued.
Parker County Sheriff Larry Fowler has described it as a "house of horrors." Maxwell had assaulted the woman on a homemade rack for skinning deer, an electric device that enabled him to hoist her off the ground, according to documents filed in the case.
The woman had spurned his advances and previously told neighbors that he harassed her when he lived in the rural Parker County area several years ago.
Maxwell also is accused of burning down the woman's house two days after the kidnapping in an attempt to destroy evidence. He has been charged with arson, but prosecutors have not presented that case to the grand jury for an indictment, said assistant prosecutor Jeff Swain.
Maxwell also is being investigated in his wife's 1992 disappearance from the Fort Worth area.