Judge orders release of illegal immigrant detained by ICE during pizza delivery at military base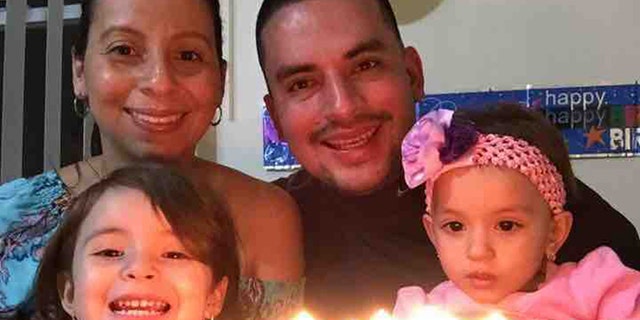 A federal judge on Tuesday ordered the release of an illegal immigrant who was taken into custody by U.S. Immigration and Customs Enforcement (ICE) in June when he delivered pizza to a military base in New York.
Pablo Villavicencio must be immediately released from his holding facility in New Jersey, Judge Paul Crotty ruled.
ILLEGAL IMMIGRANT MAKING PIZZA DELIVERY AT NEW YORK'S FORT HAMILTON ARRESTED BY ICE
He said Villavicencio's release is necessary because his imminent removal from the U.S. is no longer reasonably forseeable.
The Ecuadorean native can remain in the country while he tries to became a legal citizen. He applied to stay in the U.S. after he married a U.S. citizen, with whom he has two young daughters.
Assistant U.S. Attorney Joseph Cordaro argued for the case to be transferred to New Jersey.
Villavicencio was arrested on June 1 after he failed to provide valid identification at Fort Hamilton in Brooklyn. A routine background check revealed a warrant was out for his arrest for violating immigration laws.
ICE told Fox News last month that an immigration judge granted Villavicencio voluntary departure in March 2010 but he failed to leave as ordered.
Fox News' Lucia Suarez Sang and The Associated Press contributed to this report.