Judge in Casey Anthony trial says she may have killed daughter by accident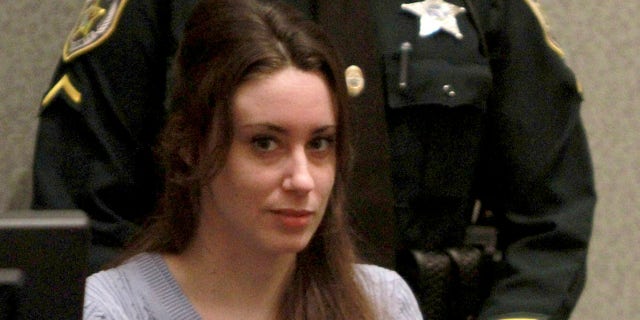 The judge who presided over the murder trial of Casey Anthony now says in a published interview he believes she may have killed her daughter by accident.
Belvin Perry Jr., who retired as a judge and joined a private law firm in 2014, told The Orlando Sentinel Wednesday that Anthony may have tried to quiet her 2-year-old daughter Caylee Anthony with chloroform and possibly used too much.
Prosecutors said she murdered the toddler and hid her body in the woods outside Orlando for a utility worker to find in December 2008. Defense attorneys said Caylee Anthony drowned in the family's swimming pool.
CASEY ANTHONY SPOTTED AT ANTI-TRUMP PROTEST MARCH TO MAR-A-LAGO
Casey Anthony has laid low in the years since the jury acquitted her in 2011.
The former judge said he did not find any fault in the verdict, but evidence presented during the trial showed Anthony searched online how to use chloroform as a sedative.
CASEY ANTHONY REPORTEDLY 'BORED' 5 YEARS AFTER JURY CLEARED HER OF MURDER
"There was a possibility that she may have utilized that to keep the baby quiet ... and just used too much of it, and the baby died," Perry told the Orlando Sentinel.
While Perry said surgeons used to use chloroform as an anesthetic, he added that was one of several theories about what happed to the toddler.
"As I've expressed, the only person that really knows what happened was Casey," Perry said.
Last year, sources close to Anthony told People magazine she getting "bored," and was having trouble holding down a job.