Judge Allows 'Occupy' Protesters Return to New Orleans Park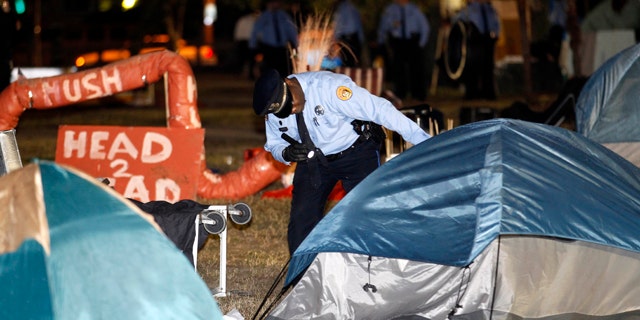 NEW ORLEANS – A federal judge is allowing Occupy protesters and homeless people to return to the New Orleans park where they had been camped since early October.
U.S. District Judge Jay Zainey's order Tuesday allows the group, Occupy NOLA, to return for at least seven days.
About 150 officers marched into the encampment across from City Hall before dawn Tuesday. They forced about 150 occupants out and removing tents in a peaceful eviction that sometimes drew loud complaints but did not result in violence.
Their lawyer Bill Quigley said the move was a surprise and that city officials had said they would not evict the occupants until after Tuesday's court hearing.