Journal describes ambush suspect's movements during manhunt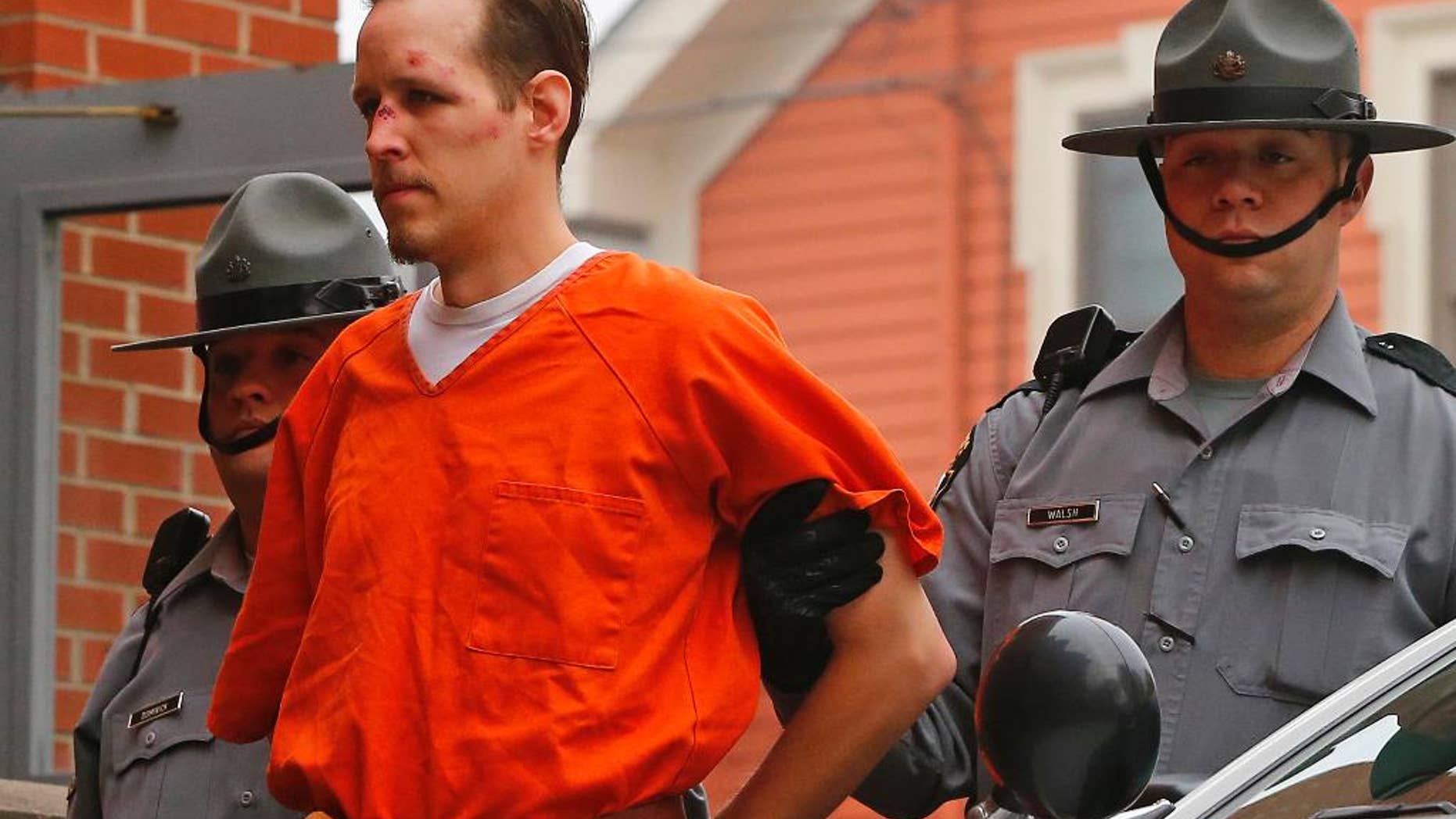 MILFORD, Pa. – A survivalist who eluded capture for 48 days after allegedly killing a trooper in a 2014 ambush says police were about a football field away from him at one point during the manhunt.
Authorities say they found Eric Frein's journal at the airplane hangar where he was hiding out until his arrest. A trooper testified about the journal at Frein's capital murder trial on Wednesday.
The handwritten notes detailed Frein's movements and daily life as one of America's most wanted men.
The journal writer also asked Jesus Christ for mercy.
Frein faces a potential death sentence if he's convicted in the attack that killed Cpl. Bryon Dickson II and seriously wounded Trooper Alex Douglass. He has pleaded not guilty.