After Joint Base San Antonio sends 'active shooter alert,' police say no threat to public
San Antonio police said later there was no active shooter situation
NEWYou can now listen to Fox News articles!
Joint Base San Antonio in Texas issued an "active shooter alert" following reports of gunshots heard off-base, officials said.
But police soon added an update that there was not an active shooter situation and there was no threat to the public
Security forces and local law enforcement responded to reports of gunshots that went off in the vicinity of Joint Base San Antonio - Lackland Air Force Base, JBSA tweeted.
Police officers were investigating a "shots fired call" off Medina Base Road outside the gate at Lackland Air Force Base, San Antonio police later tweeted.
TEXAS POLICE SHOOT, KILL MAN ARMED WITH GUN AT YOUTH SUMMER CAMP, AUTHORITIES SAY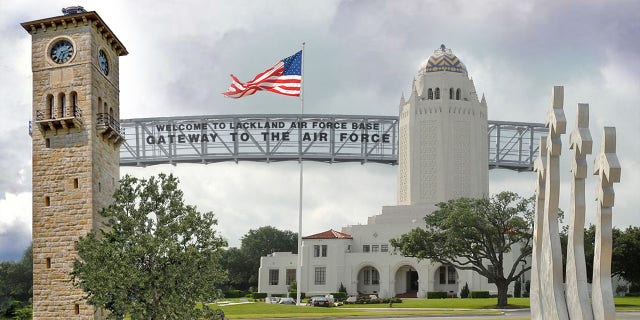 Officials said more information would be released later.
This is a developing story; check back for updates.