John Downey, Connecticut judge and former CIA agent jailed for 20 years in China, dies at 84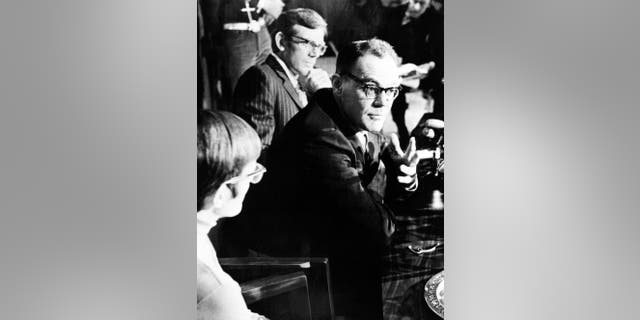 HARTFORD, Conn. – A Connecticut judge and former CIA agent who spent 20 years as a prisoner in China during the Cold War has died. John Downey was 84.
The office of Connecticut Gov. Dannel P. Malloy says Downey died Monday.
Downey had graduated from Yale University and joined the Central Intelligence Agency a year before his plane was shot down during a botched cloak-and-dagger flight into China in November 1952. He spent the next 20 years, three months and 14 days in Chinese prisons.
He was released in March 1973 shortly after President Richard Nixon publicly acknowledged Downey's CIA connection.
After returning to the United States, he graduated from Harvard Law School and was appointed to the Connecticut bench in 1987 by Gov. William O'Neill.