Jogger stabbed to death in Washington, DC, collapses in takeout restaurant as attacker flees, cops say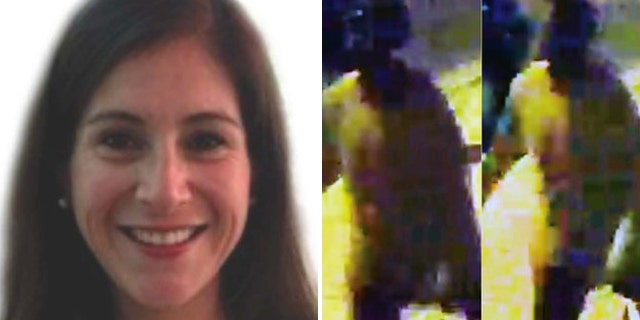 Police were hunting Wednesday for the mysterious man who fatally stabbed a female jogger in a seemingly random attack on a Washington, D.C., street Tuesday night.
After she was attacked around 8 p.m. in the Logan Circle neighborhood, the woman, 35-year-old Wendy K. Martinez, stumbled into a takeout restaurant, where customers attempted to save her life, police said.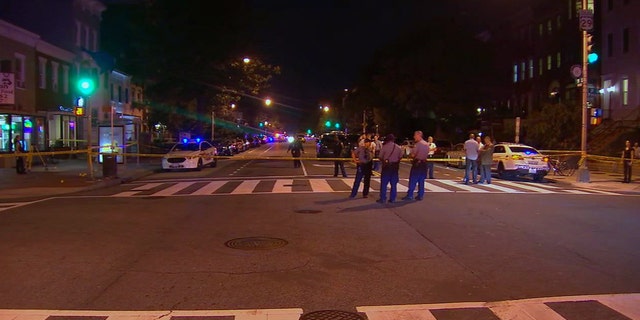 In surveillance video, Martinez appeared to alert customers to her attacker. Some people ran out to look for the assailant while others helped the jogger, Fox 5 DC reported. Police don't believe Martinez previously knew her attacker.
She later died at a hospital. The knife used in the assault was found at the scene.
"It is more likely a random act than anything else, but we're going to look at all possibilities," Police Chief Peter Newsham said during a Wednesday news conference, adding patrons at the restaurant "did the best they could" to save Martinez's life.
"It's horrible to see something like this happen in the city," he said.
Authorities are desperately searching for the suspected assailant, last seen in blurry surveillance video wearing a mustard-colored shirt, dark-colored pants and sandals with white socks. He fled the scene heading southbound on 11th Street, police said.
Newsham said Martinez lived near Logan Circle, which he described as a "very safe neighborhood." Martinez was an avid runner and was known to run for miles around the city. She worked as the chief of staff for the software company FiscalNote.
The woman's family said in a statement to local media: "We are deeply saddened by this senseless tragedy. Wendy was the light of our lives. Not only was she an avid runner, but she was a devout Christian, a wonderful friend, and a driven professional."
"The entire FiscalNote family is shocked and deeply saddened to learn that Wendy Martinez, our Chief of Staff, was killed last night. Wendy was an invaluable member of our team and a vibrant member of the community. Our thoughts and prayers are with Wendy's family and friends," the company said in a statement Wednesday.
Police are offering a $25,000 reward for information leading to an arrest. People with information are urged to call police at (202) 727-9099.