Jewish school falls short in championship game after Sabbath rescheduling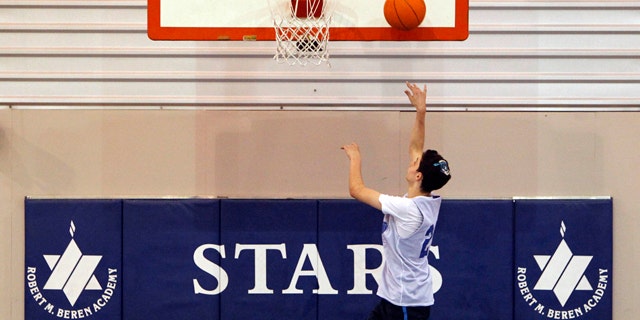 FORT WORTH, Texas – Robert M. Beren Academy's basketball team -- which fought successfully to reschedule its state semifinal so it would not conflict with the Sabbath -- had its dream season come to an end Saturday night, losing the title game 46-42 to Abilene Christian.
Friday's semi-final, in which Beren defeated Dallas Covenant 58-46, was originally scheduled for Friday night, but the Jewish school had asked the Texas Association of Private and Parochial Schools (TAPPS) to change the time so it would not fall between sundown Friday and sundown Saturday.
TAPPS initially rejected the request but eventually relented and changed the game time to Friday afternoon after several parents and players filed a religious discrimination lawsuit.
"We feel this was a success," said Beren Academy head Rabbi Harry Sinoff, according to the Houston Chronicle.
"We got to compete in a basketball game, but the whole experience for the school was really remarkable. It brought the community together.
"Sometimes you don't have an event like this to do that. We're not pioneers. We just thought it was right for us to play. It was good for basketball."
Beren Academy coach Chris Cole said earlier this week that his players were disappointed after originally learning they would have to forfeit the semi-final -- before the schedule change -- but knew that playing on the Sabbath "was not an option."
"They believe in what they believe in very strongly," Cole said.