Jerry Sandusky's Autobiography Reportedly Led Police to Four Alleged Victims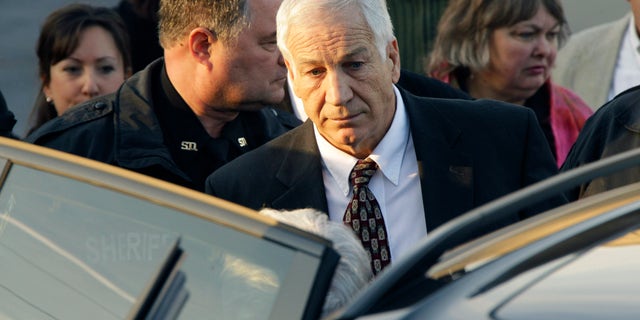 The autobiography of alleged child molester Jerry Sandusky -- "Touched" -- reportedly helped investigators find four victims who said they were victimized by Penn State's former defensive coordinator.
By the end of 2009, the Harrisburg Patriot-News reports that authorities had spent nearly a year trying to corroborate claims by a single boy -- a 17-year-old Clinton County teen later know as Victim 1 -- who alleged years of sexual abuse by Sandusky. Only one state police investigator has been assigned to the case, the newspaper reports.
Investigators eventually discovered a campus police report from 1998 that detailed an alleged incident in which a boy said he was forced to take a shower with Sandusky in the Penn State locker room and was inappropriately touched.
The mother of that boy -- identified as Victim 6 by the grand jury -- later told authorities about Sandusky's autobiography, which was being sold at the campus bookstore.
Victim 6's mother and sister then sat down with police and quickly identified boys who has often attended football games together by perusing Sandusky's book. That led police to identify four more alleged victims, the boy's mother told the newspaper.
Sandusky has been charged with sexual abuse of 10 boys over more than a decade. He maintain his innocence and is free on bail while awaiting a trial in Centre County.
Click here to read more on this report from the Harrisburg Patriot-News.