Epstein called criminalizing sex with teen girls a 'cultural aberration': report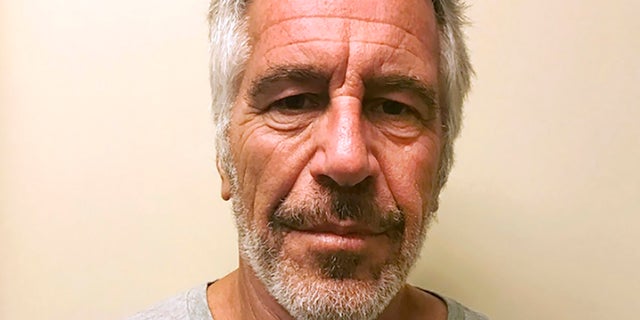 Jeffrey Epstein, the mysterious money man and pedophile found dead in a federal prison cell early Saturday, gave a chilling interview a year before his death in which he called laws against men having sex with teen girls a "cultural aberration," according to a prominent columnist.
Epstein, who was accused of forcing underage females into liaisons with him and his rich and powerful friends, was "unapologetic" and defiant to the end in his beliefs on men sleeping with girls, according to New York Times journalist James Stewart.
"He said that criminalizing sex with teenage girls was a cultural aberration and that at times in history it was perfectly acceptable," Stewart reported in the Times on Monday. "He pointed out that homosexuality had long been considered a crime and was still punishable by death in some parts of the world."
Stewart spoke with Epstein at his Manhattan townhouse in 2018, a year before he reportedly killed himself inside of his New York City jail cell on Saturday. While the interview was "on background," Stewart states in his article that he believes the conditions set by Epstein lapsed due to his death.
DR. MARC SIEGEL: EPSTEIN DEATH IN NY PRISON UNDER EXTREMELY TIGHT SECURITY 'UNUSUAL'
Stewart also recalled that when he showed up at Epstein's residence, he was greeted by a young girl with blond hair and an Eastern European accent.
"I can't say how old she was, but my guess would be late teens or perhaps 20. Given Mr. Epstein's past, this struck me as far too close to the line," he wrote.
Stewart recounted Epstein showing him photos of famous and powerful pals, including Saudi Crown Prince Mohammed bin Salman, director Woody Allen and President Bill Clinton. Although Stewart found it strange that Epstein would display photos of men famous for their own sex scandals, Epstein told the reporter that his own notoriety seemed to make other men willing to confide in him their own secrets.
"The overriding impression I took away from our roughly 90-minute conversation was that Mr. Epstein knew an astonishing number of rich, famous and powerful people, and had photos to prove it," Stewart wrote.
Epstein told Stewart he was at the time advising Tesla boss Elon Musk, who had run afoul of the Securities and Exchange Commission for discussing taking his company public. Epstein told Stewart he could not divulge the consulting arrangement because he was "radioactive." A spokesperson for Musk denied he sought Epstein's counsel and Stewart noted in his article that he got the clear sense Epstein "embellished" his role regarding Tesla.
"It is incorrect to say that Epstein ever advised Elon on anything," the spokesperson told Fox News.
Epstein, 66, was found hanging in his jail cell this past weekend reportedly with a bedsheet wrapped around his neck and secured to the top of a bunk bed. Epstein was being held on multiple child sex trafficking charges after he was denied bail. Prosecutors said he sexually abused young girls between 2002 and 2005 in his New York and Florida residences.
Epstein owned an island near St. Thomas, at which he allegedly sexually abused girls and entertained powerful politicians, members of royal families and wealthy elites.
He pleaded not guilty, and was facing 45 years in prison.
Stewart said that months later, Epstein contacted him requesting that the journalist write his biography. Stewart begged off, saying he was busy with another book.
"That was the last I heard from him," Stewart wrote. "After his arrest and suicide, I'm left to wonder: What might he have told me?"
Fox News' Talia Kaplan contributed to this report.