Japan, US mark the return of military-used land to Okinawa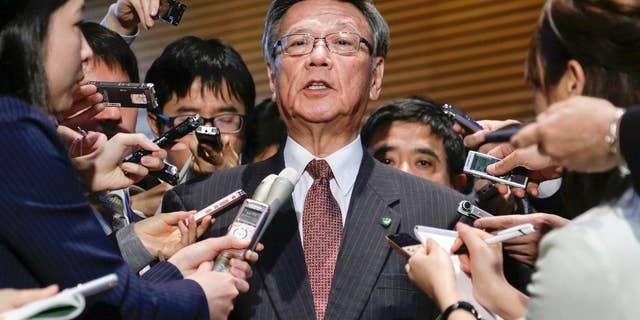 TOKYO – Japan and the U.S. have marked a partial return of the land used by American troops to Okinawa in a ceremony on the southern island, but there was no sign the move was helping to lessen protests against the heavy U.S. military presence.
Nearly 10,000 acres, or half the U.S. military training area on the island, was returned to Okinawa in exchange for the construction of Osprey aircraft helipads nearby. Residents say the deal only moves the burden.
Demanding an unconditional land return, Okinawa Gov. Takeshi Onaga skipped Thursday's ceremony and joined a protest.
An Osprey crash-landing off Okinawa last week has added to safety concerns and anti-U.S. base sentiment.
More than half of 50,000 U.S. troops in Japan are stationed on Okinawa under the bilateral security pact.