Jamaican Gang Leader Pleads Not Guilty to Drug Charges in N.Y.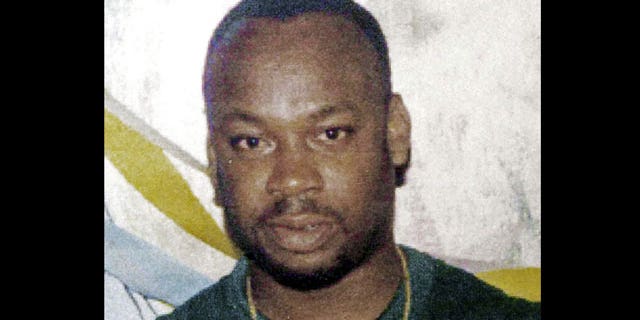 NEW YORK -- Jamaican gang leader Christopher "Dudus" Coke, appearing in U.S. court after the government had sought for months to extradite him from his home, pleaded not guilty Friday to charges that he ran a massive drug ring in the eastern United States from his Caribbean stronghold.
The 42-year-old boss of the notorious Shower Posse gang was sent to New York on Thursday under tight security after waiving extradition. His case had sparked street violence in Kingston that left more than 70 dead.
Coke, wearing a blue inmate smock and speaking softly, entered the plea during a brief appearance in Manhattan federal court. Asked by U.S. District Judge Robert Patterson whether he understood the charges, the short and stocky defendant replied, "Yes, sir."
A defense attorney temporarily assigned at the arraignment told the judge Coke planned to hire another lawyer. Attorney Frank Doddato said after the hearing that he expects to represent Coke and would vigorously fight the charges.
"There's not going to be any leeway for compromise here," he said. A hearing was set for Monday to take up the matter of who would represent Coke.
In court papers, New York prosecutors said Coke conspired to distribute cocaine and marijuana throughout the eastern United States since 1994.
The indictment alleges that members of Coke's gang in Jamaica and their U.S. counterparts "sold narcotics, including marijuana and crack cocaine, at Coke's direction." It says cooperators have recorded phone conversations with Coke about shipments of drugs and handguns.
Gang members would buy "firearms in the United States and ship those firearms to Jamaica," the indictment says. There, Coke would distribute the guns and cash as a way "to support and increase his authority and power in Kingston, Jamaica and elsewhere," it adds.
Drug dealers in the U.S. regularly sent "cash and goods, including clothing and electronics, to Coke as 'tribute' payments, in recognition of his leadership and assistance," the papers said. The tribute payments also included firearms, the papers add.
Coke was captured in Jamaica on Tuesday, but not without a fight. After Jamaica's prime minister announced he would agree to a U.S. request that the gang leader be extradited, his armed supporters and government security forces clashed in the streets of the Tivoli Garden slums for four days, leaving 76 people dead.
The nine-month standoff became a political liability for Prime Minister Bruce Golding, who represents the Tivoli Gardens district in parliament and whose governing party has longstanding ties to gangs there. He narrowly survived a no-confidence vote this month over his handling of the case.
On Wednesday, Coke agreed to waive extradition. He said he was saddened by the deaths and hoped his departure would help his country heal.
"I take this decision for I now believe it to be in the best interest of my family, the community of western Kingston and in particular the people of Tivoli Gardens and above all Jamaica," Coke said in a statement released to the news media, his first public comments since the extradition request in August.
At his extradition hearing at a military outpost in Kingston, the Caribbean nation's capital, Coke expressed confidence that he would be found innocent and allowed to return to his family in Jamaica.