'It's my son's birthday': Brave vet's plea brought no mercy from Oregon gunman
An Army veteran who bravely blocked the door as the Oregon gunman barged into a community college classroom Thursday, then took at least five bullets while pleading that it was his young son's birthday, is recovering - and being hailed as a hero, according to his family.
Chris Mintz, 30, a North Carolina native who had moved to the Roseburg, Ore., area and is studying at Umpqua Community College to become a fitness trainer, hurled himself against the door in an effort to stop the gunman, identified as Christopher Harper Mercer, from entering. When Mercer, who killed at least nine people and injured at least seven before being killed by police, shot his way inside, hitting Mintz at least three time, the former soldier called out that it was his son Tyrek's sixth birthday, according to Mintz's aunt. His plea was rewarded with two more shots, Wanda Mintz told The Daily Beast.
"I really think that if he wasn't such a strong, young guy, he may have died."
"He could have very easily died," Wanda Mintz said. "I really think that if he wasn't such a strong, young guy, he may have died."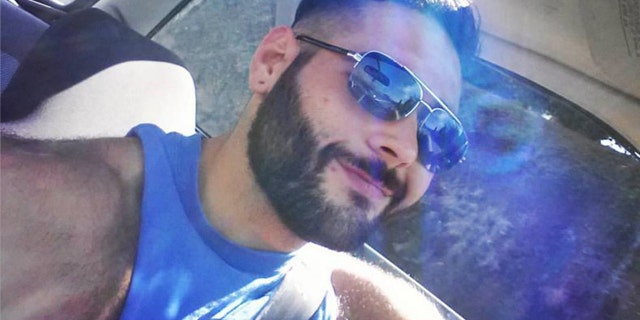 Mintz was hit in the abdomen, upper back, left hand, and once in each leg. An orthopedic surgeon also determined that both Mintz's legs were broken, according to The The Winston-Salem Journal.
A GoFundMe page created by Mintz's family to help pay for his medical bills has reached over $127,000 dollars in four hours, surpassing the original goal of $10,000. More than 3,900 people have donated.
"He is a father, a veteran, a student, and now he's a hero," the page reads. "While Chris is not the type of person to ask for it, he is going to need all of the help he can get while he recovers!"
CLICK HERE TO HELP CHRIS MINTZ WITH MEDICAL BILLS.
Before going to class, and well before the 10:38 a.m. attack, Mintz had celebrated with his son. The last post on his Facebook page before the shooting wishes Tyrik a happy birthday.
Prior to moving to Oregon, Mintz had served more than a decade in the Army after graduating from his North Carolina high school in 2003.
None of the five shots that hit Mintz struck any vital organs, and he is expected to recover.
"His vital signs are OK. He's going to have to learn to walk again," cousin Ariana Earnhardt told Q13Fox, "but he walked away with his life and that's more than so many other people did."