ISIS supporter who plotted to behead Pamela Geller sentenced to 28 years in prison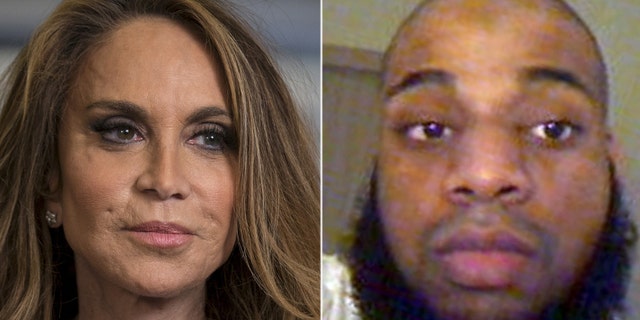 A supporter of the Islamic State who was convicted of plotting to behead conservative blogger Pamela Geller was sentenced Tuesday to 28 years behind bars.
David Wright, 28, cried in a Boston federal courthouse as he apologized to Gellar, law enforcement and his family. He also denounced ISIS, which Assistant U.S. Attorney Stephanie Siegmann said during the trial Wright "was committed" to.
"Nothing I can say can fix the hurt I caused," Wright said in court Tuesday. "I sincerely hope that I can be given the opportunity to help others avoid the mistakes I made."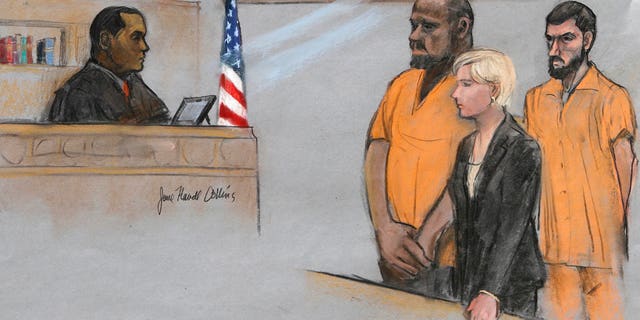 Prosecutors said Wright, his uncle and a third man conspired to kill Geller because they were upset she organized a Prophet Muhammad cartoon contest in Texas in 2015.
During the contest, two other men opened fire outside and wounded a security guard before they were killed in a shootout with law enforcement assigned to guard the event.
Prosecutors sought a life sentence for Wright, arguing it would send a strong message to those considering terror attacks in the U.S., but Judge William G. Young said he was uncomfortable with sending Wright away for life, telling him: "You are not a monster, yet you embraced a monstrous evil."
Geller had urged the judge to sentence Wright to life in prison and said it was "impossible to overstate the devastation" he brought to her life, and said "there is no assurance that anyone can give me that he would not resume his quest to kill me and my relatives."
Wright, whose attorneys requested a 16-year sentence, insisted he never really wanted to hurt anyone but pretended to support the Islamic State group to get attention online.
"I said a lot of fantastical things about what I intended, where I wanted to go and where I wanted to travel, and it was never real," Wright said in Boston federal court in October. "It was fantasy."
Siegmann said Wright's "actions gravely threatened the lives of innocent Americans" and during the trial said Wright "knew exactly what he was doing."
ISIS DEVOTEE WHO PLOTTED TO BEHEAD PAMELA GELLER FACES LIFE IN PRISON
Prosecutors said Wright was the leader of the conspiracy and recruited his uncle and others to help him wage war on the U.S. Wright's uncle received directions about the plan to kill Geller from Junaid Hussain, an ISIS terrorist and hacker who was later killed in an airstrike in Syria, prosecutors said.
The third man accused in the plot, Nicholas Rovinski, pleaded guilty last year to conspiracy charges and faces 15 to 22 years in prison. Rovinski, of Warwick, Rhode Island, testified against Wright, telling jurors that Wright said Geller "deserved to be beheaded" because she insulted Muhammad.
The Associated Press contributed to this report.