Iraq War veteran arrested over weapons stockpile in Massachusetts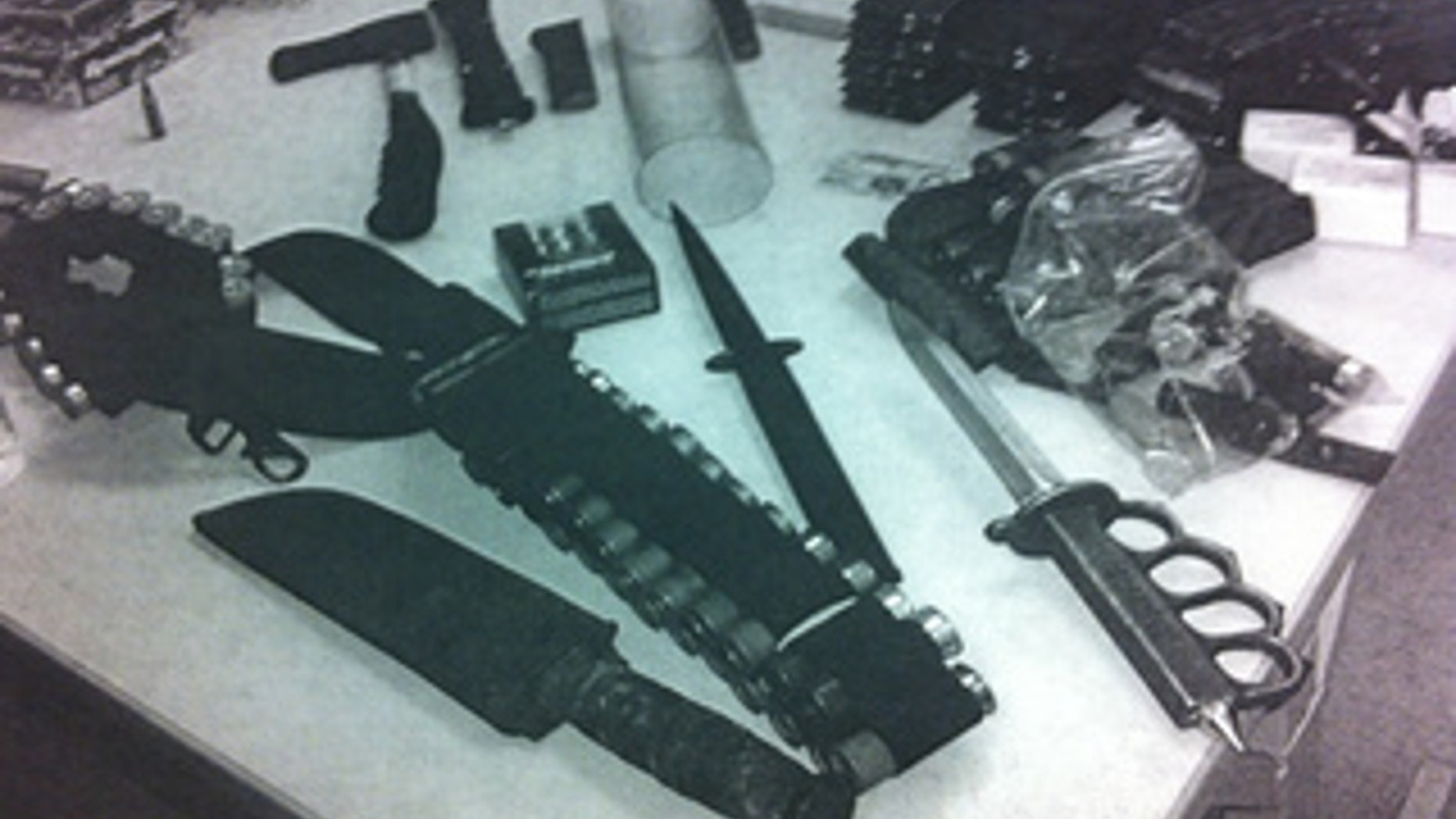 A disabled Iraq War veteran was being held without bail Saturday after police discovered an arsenal of weapons inside his Massachusetts home, MyFoxBoston reports.
Police say Devin Tellier, 28, cooperated when they arrived, leading them directly to the stockpile of weapons that included knives, grenades and pipe bombs inside his home in Taunton, Mass.
Iraq War veteran arrested in Taunton for weapon stockpile: MyFoxBOSTON.com
Tellier's landlord Kendall Perry says he was surprised by the arrest, explaining that Tellier has lived in the building for two years with his cat, MyFoxBoston reports.
"I like the guy," Perry said. "He's a very thoughtful, quiet man. [I] never knew when he came in or out. He had occasional visitors. Outside of that, I really can't say anything."
Investigators said it is still unclear why Tellier had such a massive stash of weaponry that also included ammunition, body armor, fireworks and seven guns. One of the guns was stolen from Connecticut over the summer, MyFoxBoston reports.
Tellier is scheduled to be in court Jan. 27.