iPad video could be key in George Zimmerman domestic dispute probe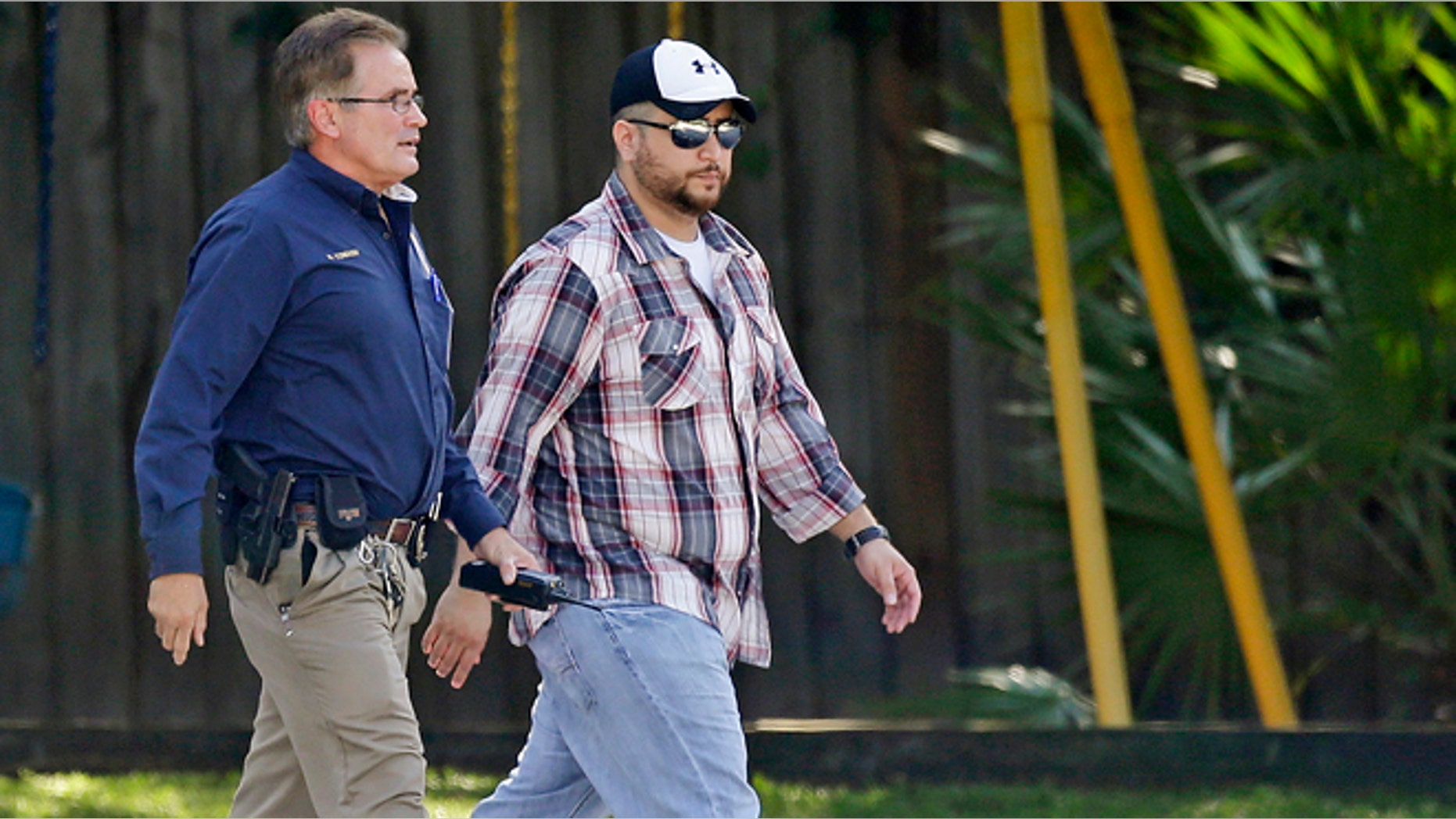 LAKE MARY, Fla. – Video from an iPad belonging to the estranged wife of George Zimmerman may be crucial evidence in determining whether any charges are filed against the former neighborhood watchman, police said Tuesday.
Lake Mary Police Department spokesman Zach Hudson said the iPad captured video of the dispute, but the mobile device was "smashed" into pieces and needed to be examined in a lab.
[pullquote]
"It's been pretty badly damaged," Hudson told the Orlando Sentinel, adding that George Zimmerman could potentially be charged with destruction of evidence if authorities confirm Shellie Zimmerman's allegation that he destroyed the device.
Shellie Zimmerman, who filed for divorce last week a month after her husband was acquitted of fatally shooting Trayvon Martin in February 2012, called 911 on Monday, claiming her estranged husband was threatening her and her father with a gun. She later changed her story and decided against pressing charges. No gun was ever found.
Hudson told reporters police would determine whether domestic violence charges are warranted against either of them.
"In Florida when it comes to domestic violence, the person in question doesn't have the right to press charges or not press charges," Hudson said, adding that police investigate and "we either forward charges (to the State Attorney's Office) or make an arrest on scene."
Hudson said investigators do not believe a gun was involved in the incident, even though Shellie Zimmerman in her 911 call described her husband making threats with his hand on one.
"We searched him ... there was no weapon," Hudson said, adding later: "As of right now, a gun is not a part of the equation."
Zimmerman's attorney, meanwhile, has insisted his client did nothing wrong.
Last month, Shellie Zimmerman pleaded guilty to a misdemeanor charge of perjury stemming from statements she made during her husband's bail hearing after he shot Martin. She told the court the couple had limited funds, even though they had raised $135,000 in donations online for her husband's legal expenses.
As part of the deal, Shellie Zimmerman wrote a letter of apology to Judge Kenneth Lester, who presided over last year's bail hearing.
"By lying under oath, I let my God down, I let your Honor and the court down, I let my family and friends down, and, most of all, I let myself down," Shellie Zimmerman wrote.
The Associated Press contributed to this report.