Investigators identify 2 men who took bag that held bomb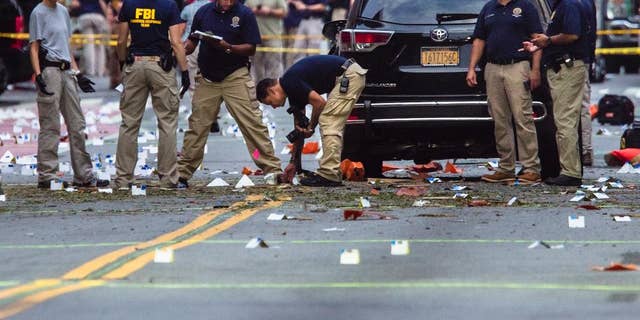 NEW YORK – Investigators probing bomb blasts in New Jersey and New York believe they've identified two men who walked off with a bag abandoned by the bomber on a street.
Police began looking for the men after they were seen in security video handling a bag prosecutors say was used by bombing suspect Ahmad Khan Rahami to conceal an explosive that failed to detonate in Manhattan.
A law enforcement official told The Associated Press on Wednesday the two men were Egyptian tourists who've returned home. The official wasn't authorized to discuss the investigation and spoke on the condition of anonymity.
On the video, the men are seen finding the bag, removing something from it and walking off.
U.S. investigators have notified Egyptian authorities they want to question the men.
Rahami has been hospitalized and hasn't appeared in court.