Investigators find ammo, dirty diapers at squalid 'extremist Muslim' compound in New Mexico
Investigators found dirty diapers, shotgun shells, broken bicycles and a DVD about killing techniques in close combat at the ramshackle New Mexico compound of a "extremist Muslim" where 11 children were found hungry and living in squalor.
The makeshift living quarters were also littered with diesel cans, household garbage and Qurans, according to reports.
Siraj Ibn Wahhaj, 39, has been accused of conducting weapons training on the compound. He was wanted for questioning in the abduction of his 3-year-old son, Abdul-ghani Wahhaj, a boy with severe medical issues. The boy went missing from Georgia in December. His remains were found on the property Monday.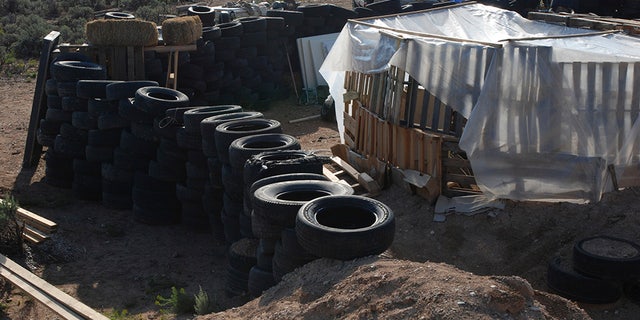 The settlement sprung up on the outskirts of tiny Amalia, New Mexico, last winter — as authorities searched for the Wahhaj in his son's kidnapping.
The empty dwelling, without running water or a drainage system, is arranged around a rickety camper that is half submerged in a dirty pit and surrounded by 7-foot berms of used tires, sections of adobe wall topped with broken glass, a junked refrigerator and other odd supplies.
INVESTIGATORS DISPUTE NEW MEXICO GRANDDAD'S CLAIM THAT REMAINS IN 'EXTREMIST MUSLIM' COMPOUND BELONG TO MISSING BOY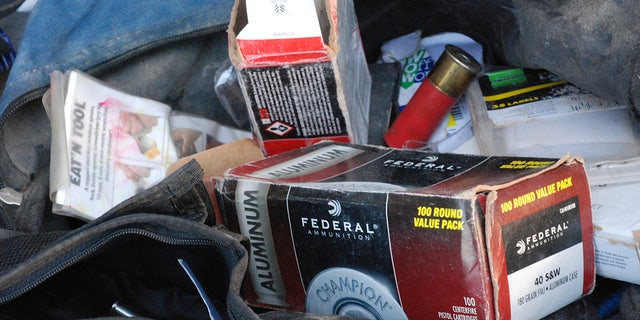 An alcove shaped out of wooden shipping pallets hides a makeshift bathroom — with a toilet seat suspended above a blue plastic bucket. A pair of underpants dangled from a pole overhead.
To one side of the camper, an underground tunnel — big enough to crawl through — led in and out of the compound, which was flanked by an apparent target range. Dozens of spent casings were left behind there.
Wahhaj, Lucas Morton and three other adults have been accused of training children to use firearms in preparation for future school shootings. Prosecutors have also charged them with child abuse.
Refuse at the compound included standard ammunition as well as fake cartridges designed to help people safely learn how to load and fire a weapon.
The owner of the property, Jason Badger, on Friday prodded through a left-behind satchel of ammunition — fit for rifle, shotgun and handgun — and discarded garbage bags holding crumpled grade-school textbooks and journals lined with notes in neat cursive and the primitive doodles of children.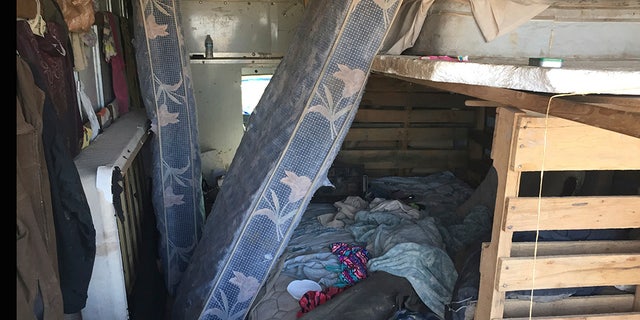 He said he informed local authorities of Wahhaj's whereabouts in the spring.
INVESTIGATORS RAIDED NEW MEXICO COMPOUND ON TIP FROM TERROR-TIED NEW YORK CITY IMAM, CLERIC CLAIMS
"If they knew about it, and then that kid died in that timeframe, when they knew, somebody has to be held accountable," Badger said.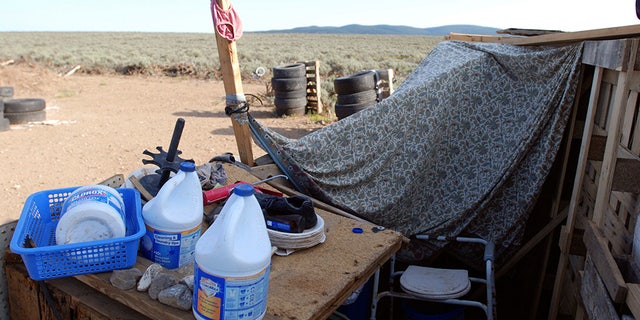 A Taos County Sheriff's Department spokesman defended the probe and said investigators had to follow certain restrictions.
"Mr. Badger doesn't have to adhere to those same restrictions," spokesman Steve Fullendorf said. "He wants to have his 15 minutes of fame and that's fine."
Wahhaj is the son of a Brooklyn imam, also named Siraj Wahhaj, who was named by prosecutors as an unindicted co-conspirator in the 1993 World Trade Center bombing, the New York Post has reported.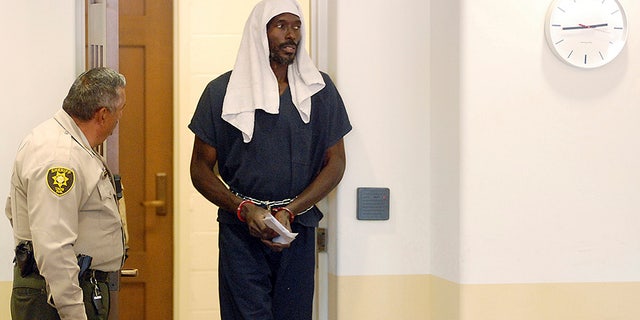 The Associated Press contributed to this report.