Invasive rodent threatens California wetlands and there's talk about eating them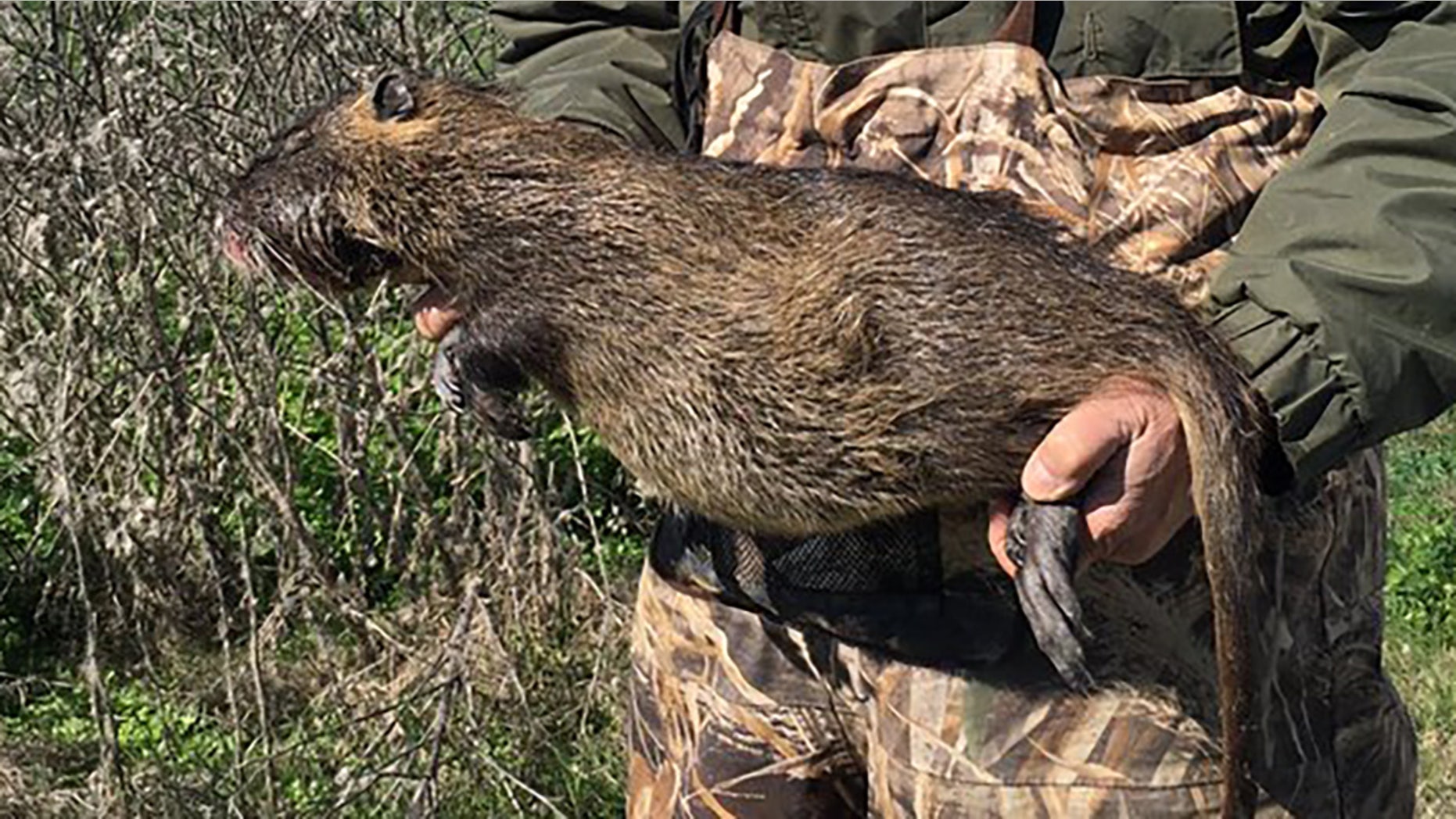 If you can't beat them, eat them?
Wildlife officials in California are asking residents to report any sightings of nutria — an invasive rodent that threatens wetlands-- and at least one report raises the question of whether or not the rodents should be eaten.
There is no indication that the rodent is anywhere close to being on the menus at Craig's or the Polo Lounge, but The Verge's report said other states that have grappled with nutria have turned to eating them.
The California Department of Fish and Wildlife said Thursday it is trying to eradicate the rodents from the state because once established, nutria could cause loss of wetlands, damage to agricultural crops and levees, dikes and roadbeds.
It says more than 20 nutria have been found in wetlands, rivers and canals and in Merced, Fresno and Stanislaus counties. The Verge reported that they were eradicated in the state in the 1970s. The worry is that they are prolific reproducers.
A female nutria can give birth to more than 200 offspring within a year of reaching reproductive maturity. They are found in 18 U.S. states, including Louisiana. The Verge's report links out to the Louisiana Wildlife and Fisheries website that offers recipes for soups and salads. They apparently taste great in jambalaya.
Native to South America, nutria can reach up to 2.5 feet in body length and 20 pounds in weight. It is considered healthier than turkey and has a similar taste to wild rabbit. The Verge's report pointed out that on nutria comes with four drumsticks.
Nutria were introduced to the U.S. in 1937 by an entrepreneur hoping to raise them for their fur. But some escaped from captivity and began to thrive in the Louisiana wetlands. By 1955, there were an estimated 20 million wild nutria in the state, devouring the grasses that kept coastal marshes from becoming free water. They were kept in check only by a flourishing trade in their pelts.
But by the 1990s the fur market dried up, and the nutria multiplied.
The Associated Press contributed to this report