'Intruder' slain in cop's home turns out to be his brother, a sheriff's deputy, police say
An off-duty Texas police officer shot and killed his brother, an off-duty sheriff's deputy, whom the officer initially believed broke into his home Friday evening, authorities said.
Authorities later confirmed there was no burglary at the residence in Stagecoach, outside Houston, and said it was unclear what led to the shooting of the Harris County sheriff's deputy.
"The exact circumstances surrounding the shooting are under investigation," said Lt. Scott Spencer of the Montgomery County Sheriff's Office. "We don't believe there was a burglary at the residence."
Officials later identified the victim as Deputy Rocky Lee, 57, a 26-year veteran of the Harris County Sheriff's Office.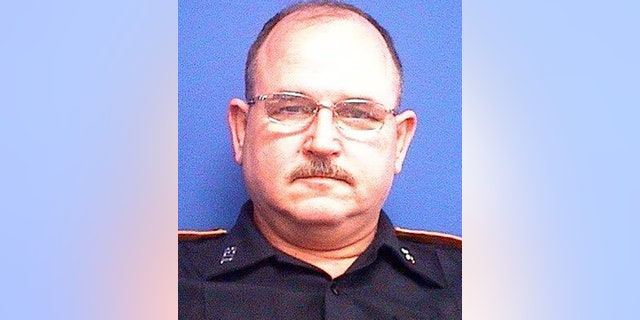 The Montgomery County Sheriff's Office said the off-duty officer reported the shooting around 5:18 p.m. Authorities arrived and found the body of the victim, a white male in his 50s, on the bathroom floor with apparent gunshot wounds, the Houston Chronicle reported.
The Harris County Sheriff's Office wrote in a tweet that the shooting occurred in Stagecoach, a town about 33 miles northwest of Houston, and asked for prayers for the deputy's family.
"Our hearts are broken this evening," Harris County Sheriff Ed Gonzalez said. "We're going to be hurting for a long time."
The off-duty officer was a 35-year law enforcement veteran, the last two years with the Stagecoach Police Department.
Authorities haven't released the identity of the officer who committed the shooting. No charges were immediately filed.
The Associated Press contributed to this report.