Inmates charged in 2 Ohio prison knife attacks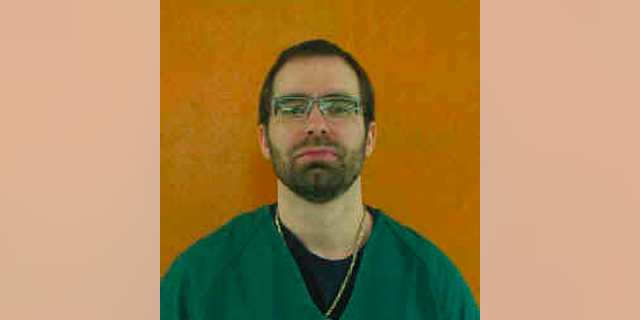 COLUMBUS, Ohio – Two Ohio inmates have been charged in separate knife attacks at a prison in assaults that severely wounded a guard and injured four prisoners who were unable to defend themselves because they were handcuffed to a table.
The injured guard, Matthew Matthias, suffered 32 stab wounds and numerous internal injuries in the Feb. 20 attack at the Southern Ohio Correctional Facility in Lucasville and was hospitalized for weeks. A spokeswoman for the corrections' officer union said Matthias is still recovering and hasn't returned to work.
Prisoners Casey Pigge and Greg Reinke were indicted Thursday in the attack against Matthias. Scioto County court records don't list attorneys for them.
The union has said that Matthias was attacked while taking the inmates, who had the highest security level, to the prison infirmary and that officers should never have been required to move risky inmates by themselves.
Pigge, 30, and Reinke, 38, are charged with attempted aggravated murder, attempted murder, felonious assault, kidnapping and possession of a deadly weapon while in detention. Both are now housed in the state's supermax, high-security prison in Youngstown.
A review commissioned by the state after the attack on Matthias placed much of the blame on prison guards, but acknowledged terminology used to refer to prisoner security levels caused potentially deadly misunderstandings — a concern that guards had voiced.
The union reached an agreement with the Lucasville prison in April requiring increased security requirements for moving dangerous inmates.
Pigge is a three-time convicted killer who had boasted about strangling a fellow inmate on a prison van while they were being transported. He also is serving time for killing a cellmate with a brick in 2016 and killing his girlfriend's mother in 2008.
Reinke was imprisoned for a 2004 fatal shooting in Cleveland. In a different attack on other inmates last year, he slipped out of handcuffs and stabbed four inmates who were handcuffed to a table, according to prison reports.
"Offender stated that he just felt like killing someone," an internal prison report said of Reinke's motive.
Reinke was indicted separately for that incident on charges of attempted murder and felonious assault.
___
Associated Press Writer Kantele Franko in Columbus contributed to this report.