Infant dies after dad bent baby's body in half, cops say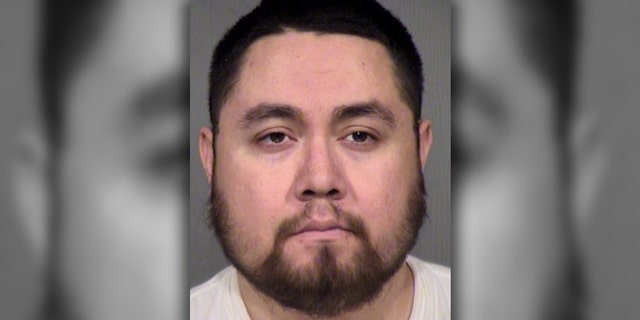 An infant boy, whose body was allegedly bent in half by his father's efforts to make the baby stop crying, died Tuesday, police said.

The 6-month-old boy's father, 30-year-old Robert Resendiz, called emergency authorities in Phoenix, Ariz., on Dec. 19 when his son stopped breathing, according to FOX10 Phoenix. He died two days later.
WISCONSIN FATHER GETS 6 MONTHS FOR BEATING INFANT, BREAKING 20 BONES
Initially, Resendiz reportedly told police he found his son unresponsive when he woke up, which the infant's mother apparently contradicted.
Resendiz later admitted he pressed his son's legs over his head and bent his body in half until he was "limp," KPNX reported. He also allegedly told police he bit the infant twice "out of frustration."
Doctors at Phoenix Children's Hospital told police the infant suffered lacerations to his liver and pancreas, a wrist fracture and pattern bruising on his thigh.
NEWLY-ENGAGED PREGNANT MOM, INFANT SON, KILLED BY ALLEGED DRUNK DRIVER IN CHRISTMAS EVE CRASH
Doctors said the baby's injuries were "not survivable."
Resendiz, who KNXV reports is being held on $250,000 bond on child abuse charges, is reportedly due in court Wednesday.