Industrial production falls 0.2 percent in Sept.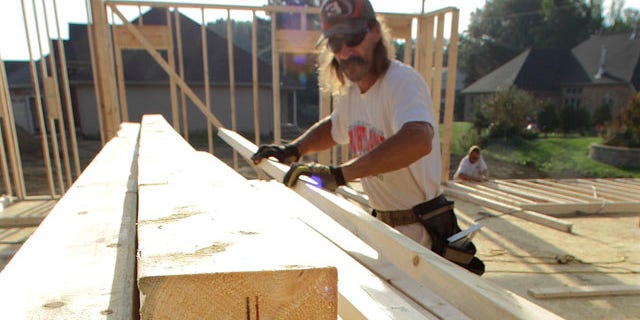 NEWYou can now listen to Fox News articles!
WASHINGTON – Industrial production fell in September for the first time since the recession ended, as weak consumer demand led factories to pull back.
The Federal Reserve reports that output at the nation's factories, mines and utilities dropped 0.2 percent last month.
Industrial production grew 4.8 percent in the July-September quarter, slower than the 7 percent gains in each of the first two quarter of this year.
Factory output, the largest element of industrial production, fell 0.2 percent last month. Manufacturing posted monthly gains for the first year after the recession ended in June 2009. But since then it has fallen twice in the past four months.
Manufacturing has helped drive economic growth as businesses restocked and replaced worn-out equipment. September's decline could slow that trend. Without consumer demand to take up the slack, industry can't maintain its strong growth.
Production of construction and consumer goods dropped last month as high unemployment made Americans reluctant to spend. Lower production of automotive products, appliances, and energy offset a small gain in business equipment production. Production of machinery and electrical equipment also fell.
American factories were operating at 74.7 percent of their capacity in September, down 0.1 percent from August. That was the first drop since June 2009, when the deepest recession since the Great Depression ended.
Production by mines grew 0.7 percent. Utility output fell 1.9 percent.