Indiana teen takes his great-grandmother to junior prom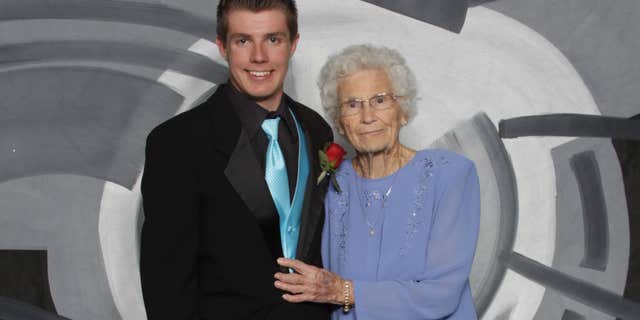 NEWYou can now listen to Fox News articles!
An Indiana teenager, who was not planning on attending his high school's junior prom, decided last-minute to take his 93-year-old great-grandmother last Friday.
Drew Holm said he and her great-grandmother both had a great time, even though her early bedtime had to cut the night short.
Holm said his classmates thought it "was pretty cool" that he asked Kathryn Keith to the Crothersville High School junior prom. Holm picked Keith up in her Cadillac for the dance in Seymour, about 60 miles outside Indianapolis.
Keith wore a blue dress to the outing and told the Seymour Tribune, that she is proud that he asked her.
The two made it out to the dance floor for one song, sharing a slow dance. Their night ended by 9 p.m. because Keith has an early bedtime.
Holm then took his girlfriend to an after-prom event at a bowling alley.
The Associated Press contributed to this report