Indiana high school student expelled over bringing stun gun to school to ward off bullies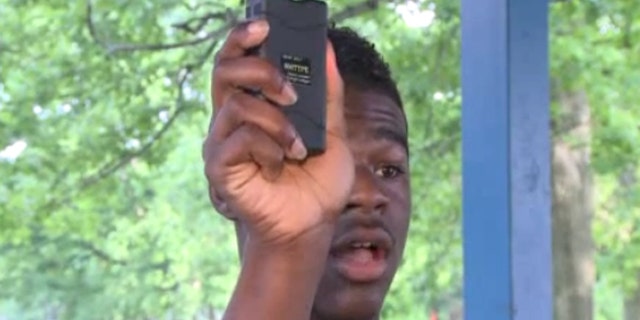 Indianapolis Public Schools decided to expel a high school student for bringing a stun gun to school to confront bullies, Fox59.com reported.
"While the district does not condone bullying, it also does not allow weapons to be brought on our school campuses for any reason," a statement from the schools said. "Students who violate this rule will be held accountable."
Darnell Young, 17, brought a stun gun to school to ward off bullies and was expelled after he says he brandished the weapon last month while he was being confronted by classmates.
"I raised it up, and then I pushed the button twice," Darnell Young, 17, a student at Arsenal Tech High School in Indianapolis told Fox59.com. He told the station he thought he was about to be jumped.
[pullquote]
Young says he's been bullied for a while at the school. He says he's been called gay slurs and has been the target of thrown bottles and rocks. The bullying has gotten so bad, Young says he considered killing himself.
Young's mother, Chelisa Grimes, told the station that she armed her son with a stun gun after complaining to school administrators several times about the bullying.
"I would never apologize for defending my child when the school wouldn't. My child has the right to go to school and feel safe," Grimes told the station.
Young will be able to return to school on Jan. 7, 2013.
Please click here for more from Fox59.com