Indiana Church Behind Provocative Sex Billboard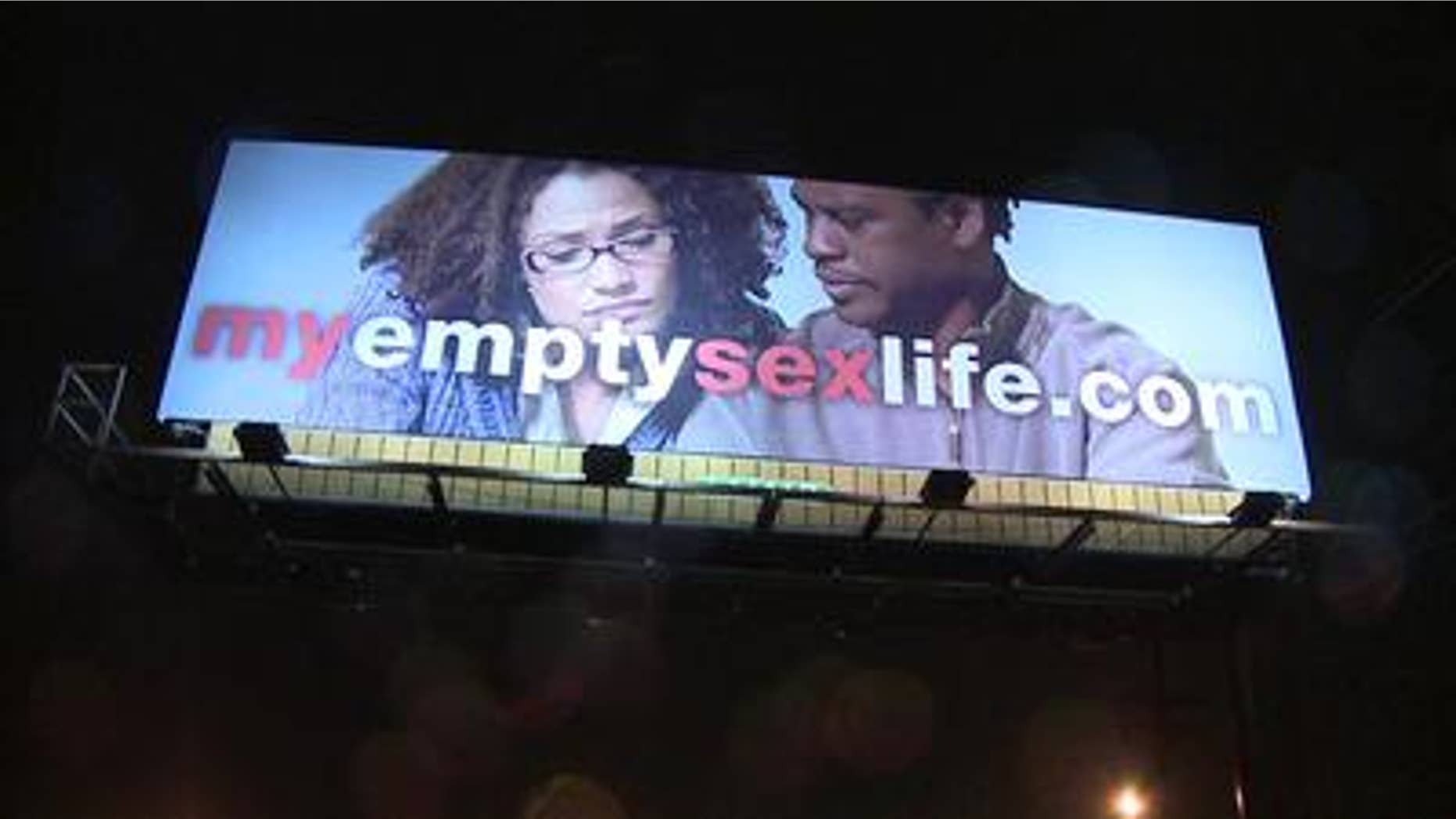 Provocative new billboards placed throughout Indianapolis have drivers doing a double take.
Five billboards advertise the website: myemptysexlife.com
When people go to the site, the link brings users to The Blended Church -- a non-denominational and non-traditional church that preaches, among other things, about the positive aspects of a healthy sex life within marriage, Indiana's Fox59 reports.
However, many motorists are offended by the advertisement, saying it's bad exposure for kids.
"My kids are pointing. I don't want to see that when I'm driving. I just don't. That's a little bit too much," Jennell Allison told Indiana's Fox59.
But Pastor Dehner Maurer, whose church is responsible for the signs, disagrees.
"Hollywood is speaking it. The Super Bowl is talking about it, so the church should be talking about it," he says.
"We're just trying to be real and relevant and speak about issues that we face and that's a part of life."
Local resident Whitney Green says that it makes perfect sense for the church to get into this conversation, saying, "No, I don't think it's too racy. I mean some people really don't have a good sex life. Everybody already talks about it, so I don't see what's the problem when they put it on a billboard."
The billboards have been up for more than a week and the website has already generated more than 2,200 hits.
Click for more on the church's sex billboard from Indiana's Fox59.