Indiana bakeries square-off over 4-sided doughnuts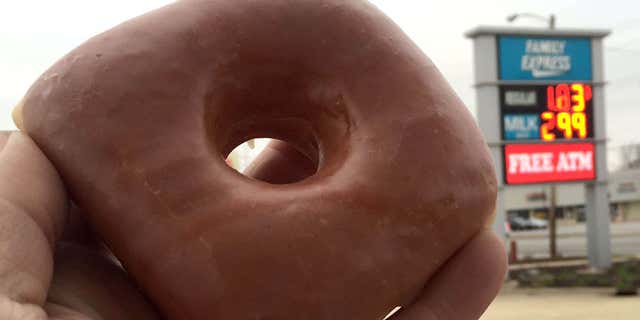 Two Indiana bakeries are locked in a bitter battle over which business should be the lone square doughnut-maker.
The Post-Tribune reported that the Valparaiso-based Family Express demanded a court Thursday to declare that it can continue to call its products "Square Donuts."
However, the Terre Haute-based Square Donuts, which has been making its specialty pastry since the 1960s and has nine locations across Indiana, wants Family Express to drop their case.
Family Express started making its version in 2005, and a year later, Square Donuts sent Family Express a cease-and-desist letter. According to the newspaper, Family Express responded to the letter saying they didn't think they were infringing and continued to make the doughnut after they never heard back from Square Donuts.
Family Express also made a video showing exactly how they made their square donuts.
The low-level disagreement fermented quietly for several years until both bakeries trademarked its name in 2013. According to the complaint, Family Express' trademark claim was thrown out because Square Donuts filed a trademark first.
Family Express contacted Square Donuts to try to reach an agreement over the name but those talks went nowhere.
According to the Post-Tribune, Family Express claims that the Square Donuts name is "descriptive and generic," which would prohibit it from being trademarked. Family Express is looking for the court to rule that they are not infringing by using the name square donuts and that their rival company's trademark is thereby invalid.
The Associated Press contributed to this report.
Click for more from the Post-Tribune.