Indiana authorities say tips in teen murder probe near 10,000; reward up to $96,000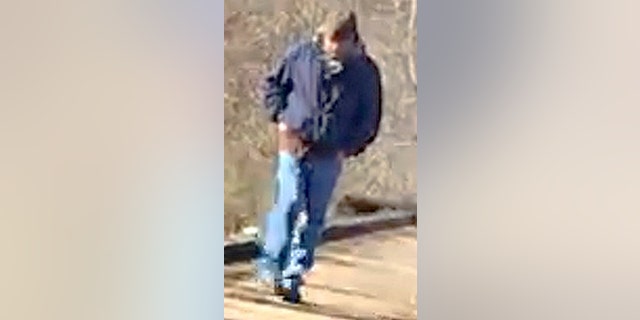 NEWYou can now listen to Fox News articles!
Indiana State Police say the reward to find the suspect who killed two Delphi teens has increased to $96,000 — that's an increase of nearly $40,000 since Friday. Police also say they've received close to 10,000 tips.
Over the weekend, several initiatives were made to draw in more tips for the case. Authorities recorded a radio ad that is being broadcast in all of Indiana, and Indiana State Police stopped drivers in the Delphi area to hand out fliers with pictures and the tip line information.
EX-BOYFRIEND PLEADS GUILTY TO MURDER AFTER SEARCHING '16 STEPS TO KILL'
The Indiana State Police Alliance established an account where people can donate to the reward fund. If you would like to donate, checks should be made payable to the Indiana State Police Alliance Foundation. Put "Delphi Reward" on the memo line and mail your donation to:
Indiana State Police Alliance
1415 Shelby Street
Indianapolis, IN, 46203
Anyone with information in the case should call the Delphi Murder Tip Line at 1-844-459-5786. Tips can also be reported by emailing abbyandlibbytip@cacoshrf.com. Police said information can be reported anonymously.
CLICK TO READ MORE FROM FOX 59 INDIANAPOLIS.