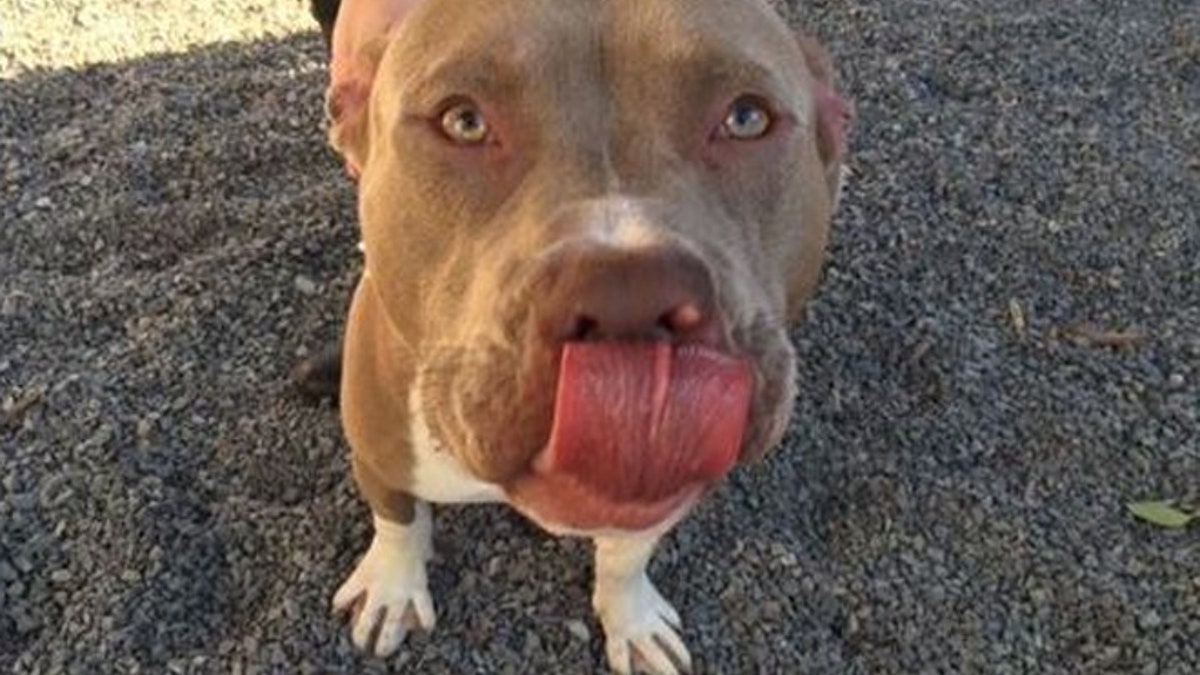 A 2-year-old pit bull who vanished from her owner's Brooklyn back yard last September was identified in Charlotte Wednesday after making the trek down the East Coast, Fox46Charlotte.com reported.
How Choppa ended up on the side of a road along Pine Mountain Road hundreds of miles from her home without a collar is unclear.
Without a collar, authorities had little hope to identify the dog, but when they brough ti back to a facility they were able to determine that the dog had an implanted identifying microchip and were able to determine Choppa's owner.
The dog is scheduled to be sent back to New York on Saturday.