Imam comes clean about Michigan man's claim that mom died due to travel ban
A man in Dearborn, Mich., who claimed his mother died because of President Trump's travel ban -- preventing her from returning to the U.S. for medical treatment -- lied to the media, it has since emerged after the leader of a nearby mosque spoke out.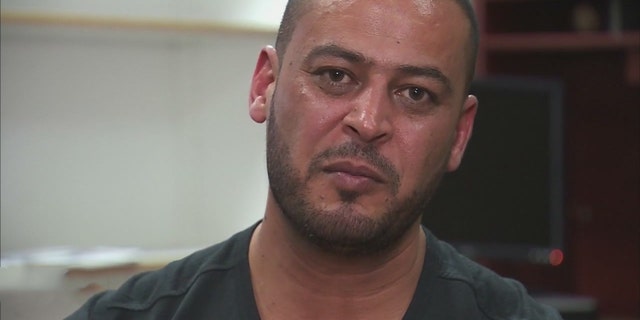 MILO YIANNOPOULOS: BERKELEY RIOT 'SELF-DEFEATING FOR THE SOCIAL JUSTICE LEFT'
Mike Hager told TV stations in Detroit and Boston he tried to bring his ill mother back from Iraq last Friday, but she was not allowed to enter the U.S. because of Trump's order restricting entry from seven countries.
He also told Fox 2: "Since I lost my mom I've been on heavy medication - I can't even sleep. I did not make anything up."
CHRISTIAN PERSECUTION SEEN IN MORE LOCATIONS ACROSS THE GLOBE, NEW REPORT SHOWS
Still, Imam Husham Al-Hussainy said Hager's mother actually died on Jan. 22, five days before the travel restrictions went into effect. Al-Hussainy told the news station prayers were said for the woman at the Karbalaa Islamic Educational Center in Dearborn.
What's more, a since-deleted Jan. 22 Facebook post on Hager's account memorialized his mother, Fox 2 reported.
Al-Hussainy said he learned she died from members of his mosque and posts on the family's Facebook page, and a funeral was held for the woman at a nearby mosque last weekend.
Hager initially said he was a U.S. citizen, but that his mother and others in his family who traveled to Iraq were not. The others were not allowed to return, he said.
Al-Hussainy said Hager spoke to him by phone around Jan. 19 that he and other members of his family were traveling to Iraq to visit relatives. Hager also said his mother suffered from kidney disease, the imam said.
Al-Hussainy has not spoken to Hager since that phone call. He said the woman's body remained in Iraq.
Fox 2 noted it had reported on Hager before -- when he donated thousands of dollars last year to send a cheerleading team to a tournament after one of its members died.
The Associated Press contributed to this report.