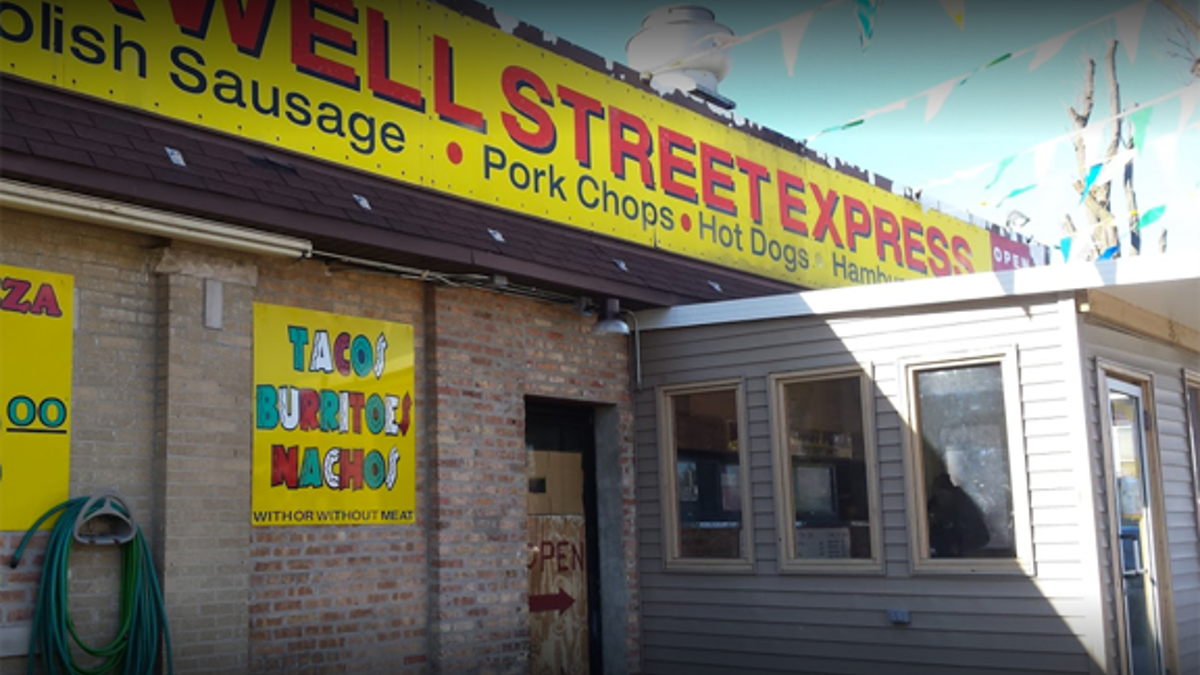 A man in Chicago paid a hefty price when he tried to rob a hot dog stand — he accidentally shot himself in the penis during the getaway.
Terrion Pouncy, 19, held two employees of Maxwell Street Express at gunpoint early Monday morning, demanding that they hand over their wallets and the restaurant's cash, the Chicago Sun-Times reported.
MICHIGAN MAN SENTENCED IN THEFT FROM CASKET
At the time of the robbery, one of the victims reportedly had been carrying a large bucket of grease. With the gun pointed at his head, the employee was trying to hand over a stack of $1 bills but the bucket slipped and the money flew out of his hands.
Pouncy grabbed the fallen money and started to run away while trying to secure his gun at his waist. But as he fled, the gun accidentally went off and shot him in the penis, the Sun-Times said.
The thief didn't make it very far before the pain of his injuries took over and he collapsed in front of a house nearby.
IDITAROD MUSHER CHARGED WITH THEFT OF KENNELS
He was taken to Christ Hospital, where he was later arrested by the Chicago Police and charged with two counts of armed robbery, the Sun-Times said.
As of Thursday, he was reportedly still in the hospital and unable to attend a bond hearing. The judge ordered him held without bond.