Illinois detectives ask for help identifying parents of dead baby found in backpack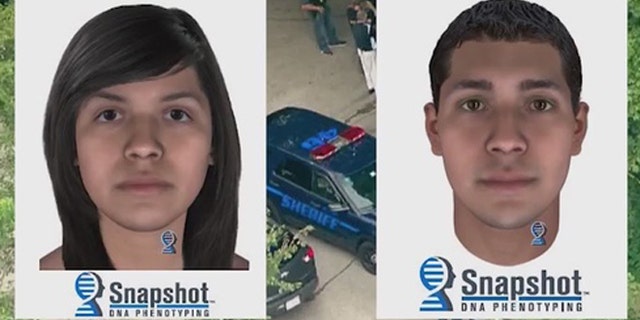 Investigators have appealed to the public for help in identifying the mother and father of a newborn found dead in an upscale Chicago suburb two months ago.
Fox 32 Chicago reports that detectives with the DuPage County Sheriff's Office in Wheaton believe the parents are Latino based on a process that predicts physical appearance and ancestry using DNA evidence.
The baby was found dead inside a backpack in an unincorporated area of Wheaton in mid-August. A toilet seat cover and a bathroom rug were also found at the scene by investigators who named the infant "Baby Hope."
Fox 32 reported that the detectives investigating the case released composites images of what the infant's parents may look like during a press conference Thursday.
A Virginia lab that specializes in DNA phenotyping produced the snapshot composites, according to the station.
"If you know someone who was pregnant and does not now have her baby, we need to hear from you," Detective Sgt. Jeff Christiansen said at the press conference.
Fox 32 also reported that detectives believe the mother was using a prescription drug called Lamotrigine, which is used to treat epilepsy, bipolar disorder and sleeping disorders, based on toxicology results.
The baby was buried Sept. 22 at St. Michael Catholic Church's cemetery in Wheaton, the Daily Herald reported.
Click for more from Fox 32 Chicago