Illegal moonshine operation discovered in Alabama woods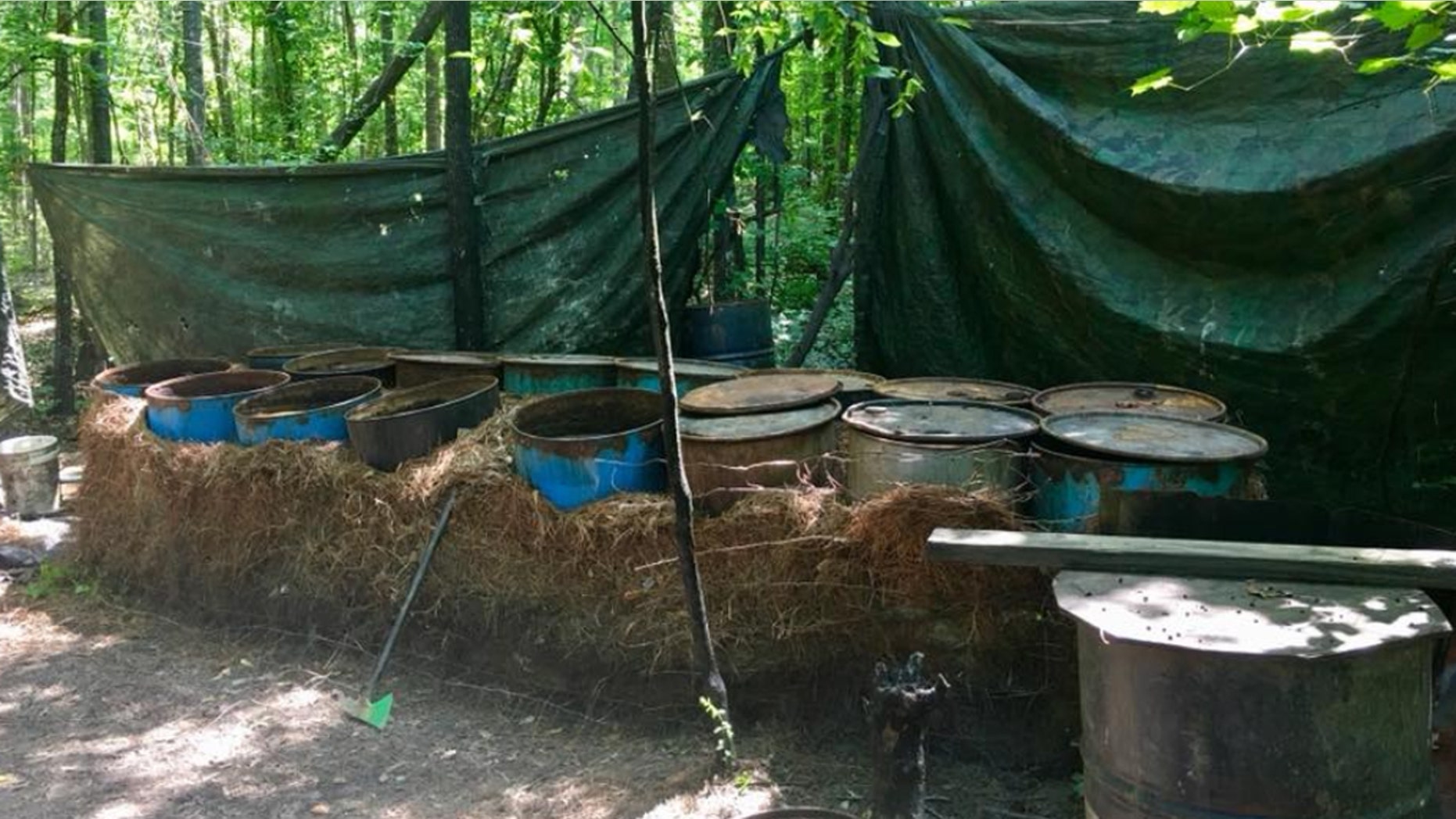 An illegal moonshine operation with dozens of fermentation barrels was discovered in a wooded area in Alabama on Monday, sparking an investigation to find whoever was working to stir the batch.
The Eufaula Police Department said in a Facebook post the discovery was made by a group cutting trees in a wooden area inside Eufaula city limits, located about 85 miles east of Montgomery.
The operation consisted of 36 fermentation barrels that could produce about $7,500 in illegal liquor on each run.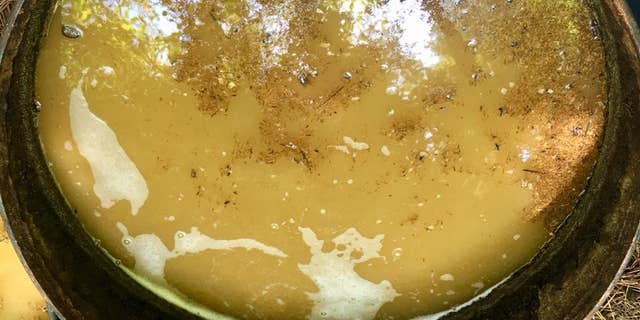 "It was a pretty big operation, about 250 gallons worth of moonshine," Eufaula Police Sgt. Donald Brown told WTVM. "The distillery was in process when they saw it. They sat on it for a while, but nobody showed up."
Police posted photos on Facebook of the moonshine operation that was attempted to be concealed using tarps.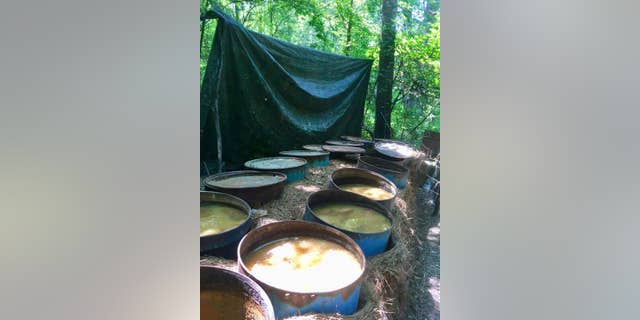 Authorities later dismantled and disabled the operation, knocking over and emptying the barrels.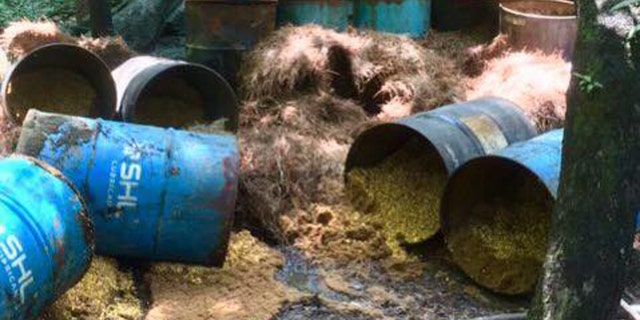 5 EXECUTIVES SENTENCED IN 'MADE IN USA' BOOTS SCHEME
A resident who lives near where the discovery was made told WTVM he was surprised to hear the news, but that he doesn't believe only one person was involved.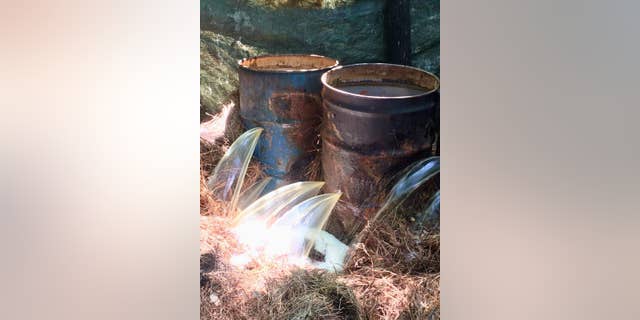 "I really didn't know moonshine was made down in here," Willis Upshaw said. "When a person makes moonshine so he is going to have a buddy, it's just like anything else."
Eufaula Police said the discovery of the illegal operation is still under investigation, and the Alabama Law Enforcement Agency has joined the probe.