Illegal immigrant faces deportation after allegedly crashing into ambulance and killing toddler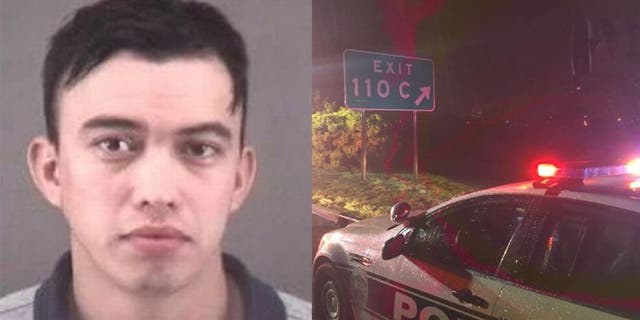 An unlicensed illegal immigrant who allegedly crashed into an ambulance and killed a 3-year-old boy on Sunday is facing deportation, immigration officials said.
Jose Duran Romero, 27, believed to be from El Salvador, was charged with driving while intoxicated, without a license and failing to reduce speed in a deadly ambulance crash on Saturday in North Carolina.
Immigration authorities issued a retainer on Romero and said he will face deportation if he is released from local police custody, WXII-TV reported. He is currently being held without bail.
The passenger in Romero's car, Andres Leon, 33, fled the scene but was later caught, authorities said. He is now facing charges for failing to render aid or provide information about the crash.
Romero was driving a Honda Accord, despite never owning a driver's license, and allegedly struck the ambulance, prompting it to roll over and fatally injure the toddler.
Court documents show Romero had "bloodshot, glassy eyes," slurred speech and was "grossly impaired." He blew a 0.19 on a breathalyzer hours after the crash, more than twice the legal limit, FOX8 Winston-Salem reported.
The boy died the day after the crash due to critical injuries. Authorities said the child was in stable condition before the incident. He was being transported by a Virginia-based ambulance to a Winston-Salem hospital in North Carolina.
His mother, who was in the ambulance during the incident, suffered minor injuries. Two paramedics in the ambulance were also reportedly treated for minor injuries.