Illegal immigrant charged with killing two Miami women, dumping bodies on street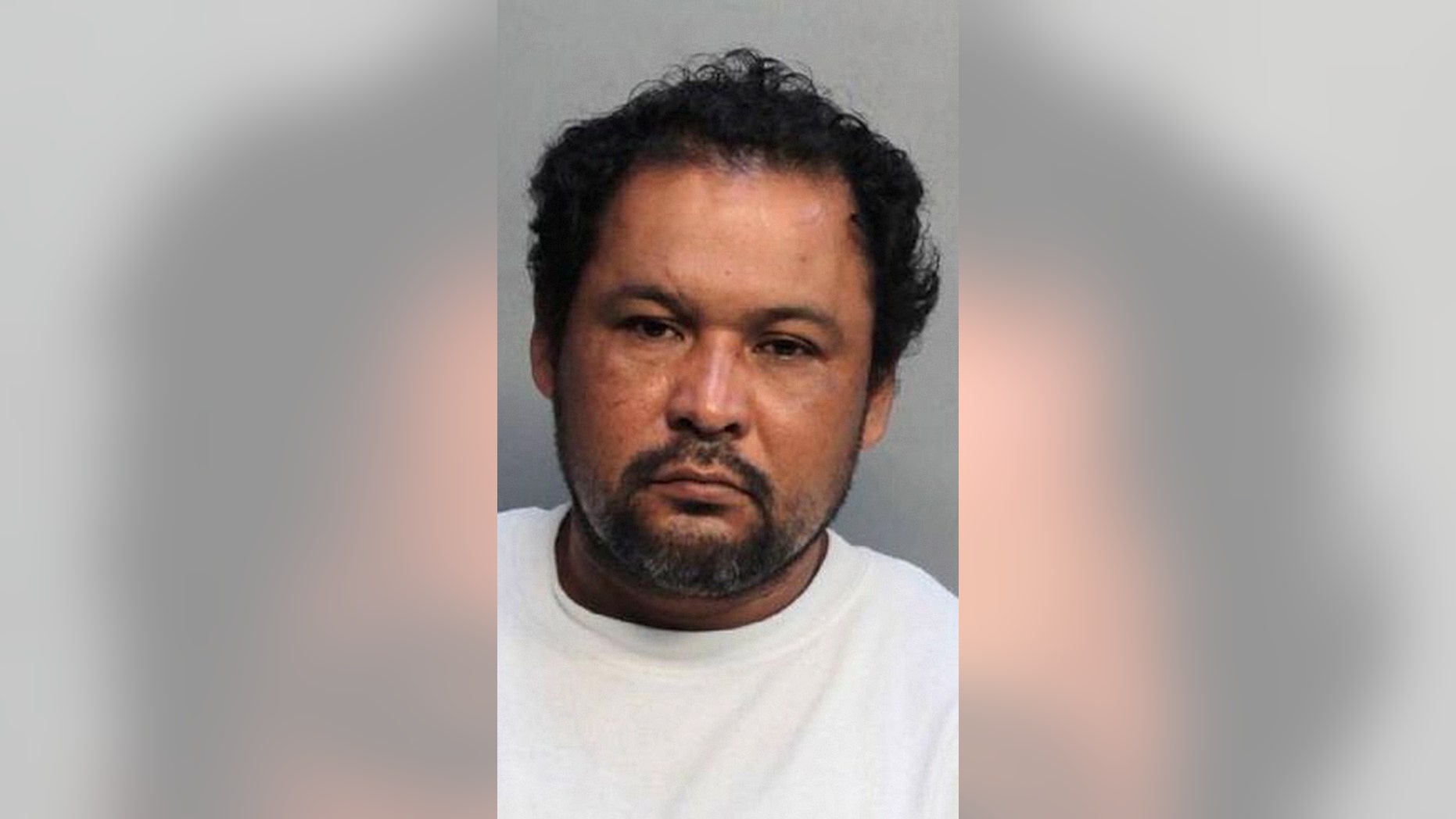 An illegal immigrant has been charged with killing two Miami prostitutes and dumping their bodies on the street, according to reports.
Juan Carols Hernandez-Caseres, a 37-year-old roofer, was arrested Saturday for the murders months apart of Ann Farrin, 41, and Neidy Roche, 39, the Miami Herald reported. He is being held without bail. The 39-year-old is also being held on an immigration detainer.
Their bodies were found where they had been dumped by a man in a car, according to the paper and WTVJ.
A surveillance camera captured each dumping, the two news outlets reported.
Cops found Farrin's body June 13.
The arrest report released by police says Hernandez-Caseres admitted punching Farrin in the throat and neck when they got into an argument in his car during sex.
10 ILLEGAL IMMIGRANTS ARE FOUND HIDING IN SQUALID ARIZONA HOME
"Regardless of the lifestyle she chose she didn't deserve that and (we) hope he is put away so he cannot harm anyone else," a statement from Farrin's family read in part, the Herald reported.
Roche's body was found March 2. She had been choked to death, WTVJ reported.
An Immigration and Customs Enforcement spokesman told the Herald that Hernandez-Caseres was an "illegally present Honduran national."