Idaho town torn by alleged rape, fear of refugees
An alleged sexual assault on a five-year-old special needs girl has put a small Idaho city at the center of the debate over the Obama administration's move to take in hundreds of thousands of refugees.
Much of what occurred in the June 2 incident is unclear, clouded by emotion and rumor and sealed from public record due to the suspects' ages. At a raucous public meeting Monday, dozens of residents of the city of 44,000 voiced their concerns after word had spread that young Syrian refugees had gang-raped a little girl at knifepoint, defiling her in unspeakable ways.
Some of what they had heard was true, some was not and still more remains unconfirmed speculation. But authorities believe something terrible occurred. Two young boys were arrested Friday and remain in custody.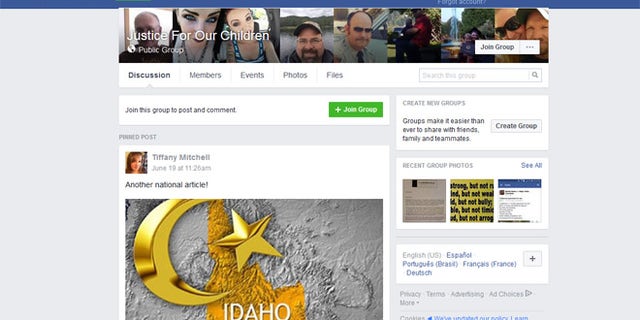 "This is a serious crime and we are handling it the way we handle all such crimes," Twin Falls County Prosecutor Grant Loebs told FoxNews.com. "We're still in the fairly early stages of investigating this."
Despite the hot-button issue of refugee resettlement, the story has gained little traction with the national media, and Internet fact-check site Snopes.com has labeled the information circulating on the web as "mostly false." According to Loebs, the three assailants, ages 7, 10 and 14, are not Syrian, but may be refugees. The girl was not raped, but is believed to have been sexually assaulted, he said.
The day after the arrests, local residents formed the Facebook community "Justice for Our Children" in support of the young victim and her family that has more than 9,000 members. A petition was circulated, attracting more than 2,500 signatures in less than three days.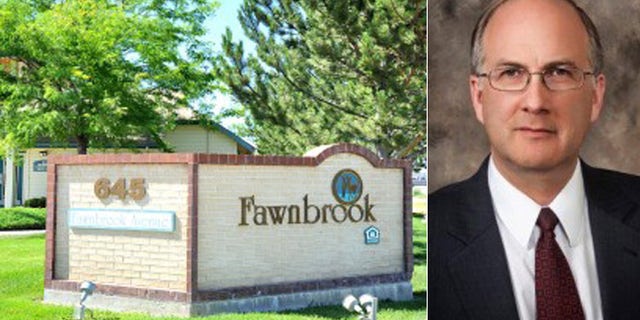 "Many people in this community are in awe, and outraged that no consequences are being served to these boys nor their parents for this vile incident," reads the petition letter dated Jun 18. "We feel there is an incredible lack of justice being served. We are not targeting due to racism. We are targeting these individuals because of their horrific acts. No one should go without consequences for actions like these no matter the age or language barrier."
Davis Odell, a community resident who has been in close contact with the victim's family said the boys dragged the unnamed girl into a utility room in the Fawnbrook Apartments, a low-income, subsidized housing complex in Twin Falls, and assaulted her in an attack that ended when a neighbor happened upon the scene and called police.
"They stripped her naked, and urinated in her mouth," Odell told FoxNews.com, citing his conversations with the girl's family.
Neither the Twin Falls Police Department nor Loebs confirmed the details given by Odell. Loebs did confirm that the incident was reported on June 2, and that two juvenile suspects were finally charged Thursday and arrested a day later. The prosecutor did not say why just two arrests had been made, and said the case is sealed due to its sensitive nature and the minors involved.
Twin Falls Police Chief Craig Kingsbury told reporters the suspects are Iraqi and Sudanese. Loebs said he does not know how long they have been living in the United States.
Twin Falls activists say the case and the lack of information from authorities demonstrates the problem with state and federal programs to resettle refugees in cities and towns.
"We're worried that these are the kids who will be going to school with our kids," said Odell. "We want to know what is happening."
Refugee advocates say the disturbing case is being used to drive anti-refugee sentiments.
"There have been periodic website postings about hundreds of Syrians coming to Idaho that have all proven to be false in the past, and this is probably just one of those attempts to try and stir up hatred and bigotry," Jan Reeves, director of the Idaho Office for Refugees, told the Idaho Statesman.
Reeves' office has worked with the federal Office of Refugee Resettlement to find homes in the state for more than 300 refugees amid the current international crisis. Twin Falls is one of several communities in the state that has received refugees.
While the Syrian civil war touched off an international effort to absorb millions of displaced people, the refugee wave that has swept over Europe and into the U.S. includes people from more than a dozen Middle Eastern and African countries.
In Twin Falls last year, anti-refugee activists sought to close a local resettlement office, but did not gather enough signatures to put the measure before voters.
Davis and others are thus planning a fundraiser and "Walk of Support" this weekend in an effort to assist the family with relocation and legal costs. He said the girl is deeply traumatized and "very confused" about what happened.
At a City Council meeting Monday night, residents demanded answers from law enforcement regarding the crime and the resettlement program, with some calling for the removal of all immigrants in the city.
Lauren Day contributed to this report