Idaho stabbing suspect charged with murder after 3-year-old girl dies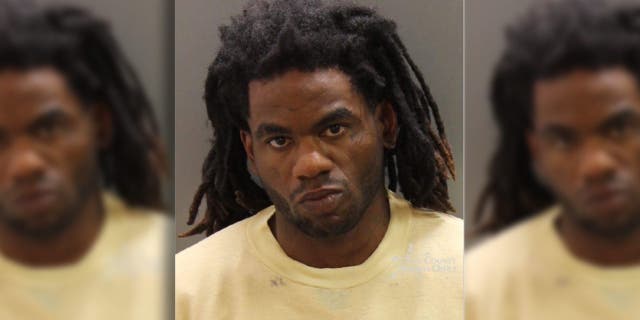 The suspect accused of stabbing nine people at a child's birthday party in Idaho on Saturday has been charged with first-degree murder after a 3-year-old girl died from her wounds, police said.
Timmy Kinner, 30, of Los Angeles, was charged Monday in the death of the victim, who was flown to Utah on Saturday night after she was attacked at her own birthday party.
IDAHO APARTMENT STABBING SUSPECT ATTACKED CHILD'S BIRTHDAY PARTY SEEKING 'VENGEANCE' AFTER BEING ASKED TO LEAVE, COPS SAY
Kinner allegedly attacked six children — ages four to 12 years old — and three adults at the party at an apartment complex in Boise. Seven of the victims remain hospitalized with serious or critical injuries, according to police, who noted one child has since been released from the hospital.
Prior to the three-year-old's death, Kinner was scheduled to appear in court Monday for the attack.
Kinner had reportedly been staying as a guest with a female resident of the apartment complex but was asked to leave on Friday due to bad behavior. The area is home to many refugee families.
Police said Kinner — an American — returned to the complex on Saturday evening and began attacking people.
Investigators said the victims included refugees from Syria, Ethiopia and Iraq, but Boise Police Chief William Bones said there was no evidence the attack constituted a hate crime.
After the attack, Kinner was arrested and charged with nine counts of battery-aggravated assault and six counts of injury to a child.
MAN SUSPECTED IN BIRTHDAY PARTY STABBINGS DUE IN COURT
Bones said Kinner had a lengthy criminal record that included weapons charges and arrests for "violence against others" and had served prison time in Kentucky.
The police chief had said that the attack resulted in the most victims in a single incident in Boise Police Department history.
Fox News' Samuel Chamberlain and The Associated Press contributed to this report.