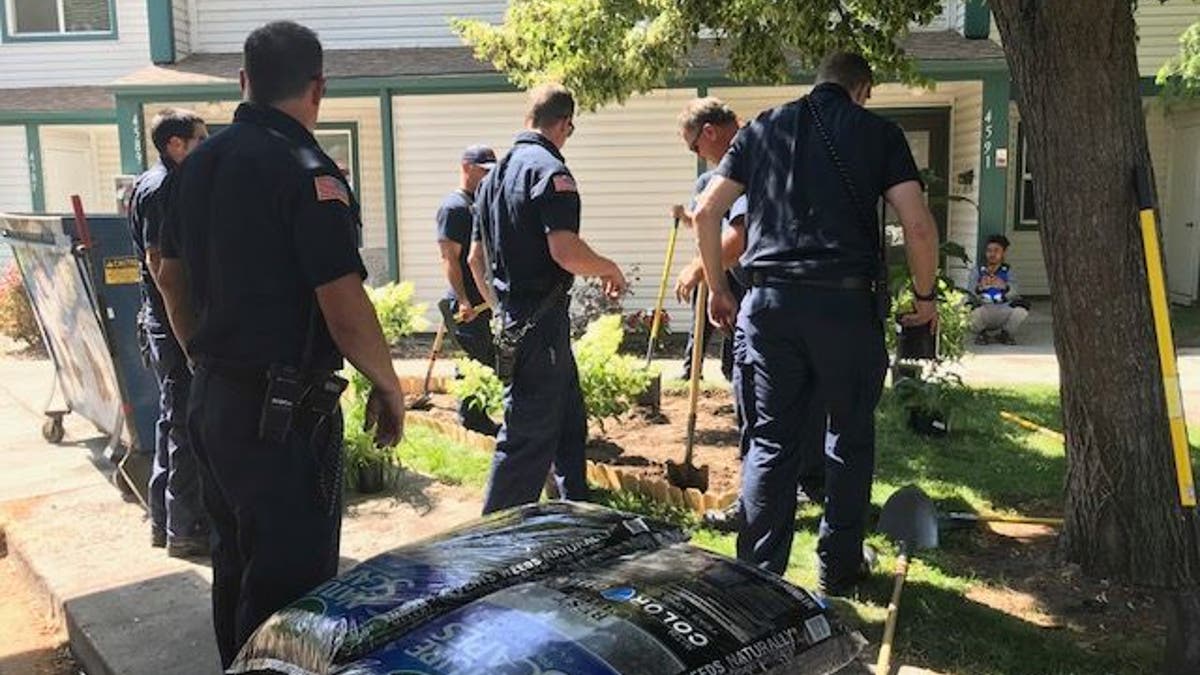 Firefighters with the Boise Fire Department in Idaho have received praise for helping a mother memorialize her daughter after she was stabbed to death at her third birthday party on Saturday.

In light of her daughter's death, Bifituu Kadir hoped to plant a garden full of flowers outside the apartment where she and her daughter, Ruya, lived.
So, on Thursday, firefighters with the Boise Fire Department made her wish a reality.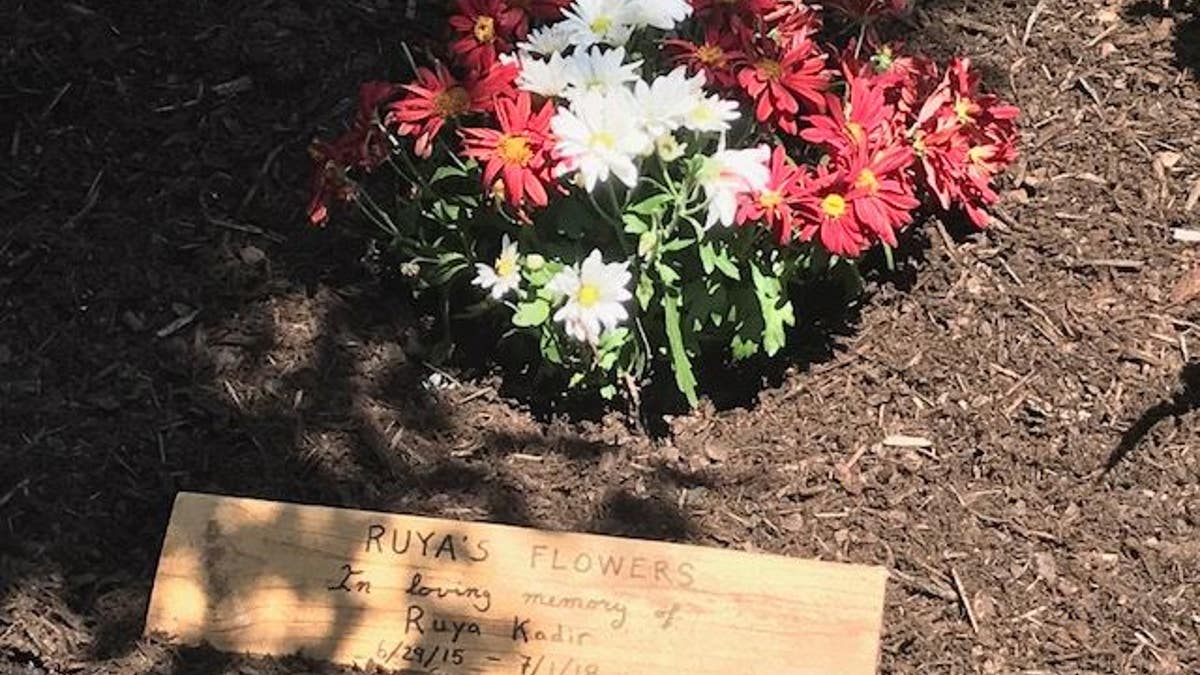 While reviewing their response to the stabbing at Wylie Street Station apartments where the incident occurred, many of the same firefighters who initially responded to the attack came across Kadir, the mother of 3-year-old Ruya who was fatally stabbed.
"They happened to notice a little girl's mother and reached out to her to see how she was doing," Char Jackson, a spokeswoman for the fire department, told Fox News on Friday. "That's when she mentioned that she would like a garden."
Shortly after, the group went to Thriftway Home Center to purchase lumber, edging and mulch to start the project. But when the store's assistant manager heard why the firefighters wanted to build the garden, she chose to donate the supplies. FarWest Landscape & Garden Center did the same, donating flowers, Jackson said.
After a hard day's work, and with a little help from Kadir herself, the garden came to life. "Ruya's Flowers" is etched into the small, wooden plaque that dedicates the garden to the girl. Jackson said the fire department is working to get a permanent plaque made of stone.
"They really don't want recognition for this," Jackson said, adding that she is "proud" to work at the fire department.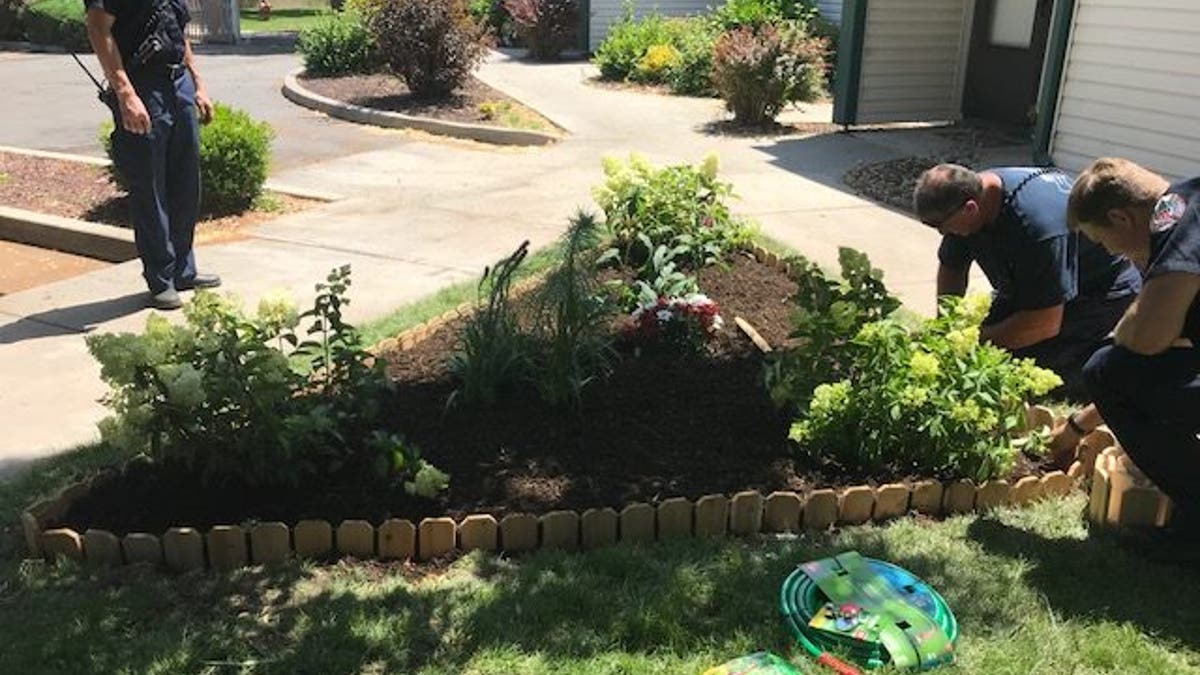 "It feels good to have co-workers who go above and beyond," she said, adding that the gesture was "very meaningful" to Kadir, who is mourning her only child's death.
Many social media users echoed this sentiment.
"Thank you so much BFD for your generosity and compassion," one person commented on the Boise Fire Department's Facebook post.
"No words can describe my feeling of pride I have for our first responders," another wrote.
As of Friday afternoon, the post had more than 1,700 reactions and nearly 500 shares.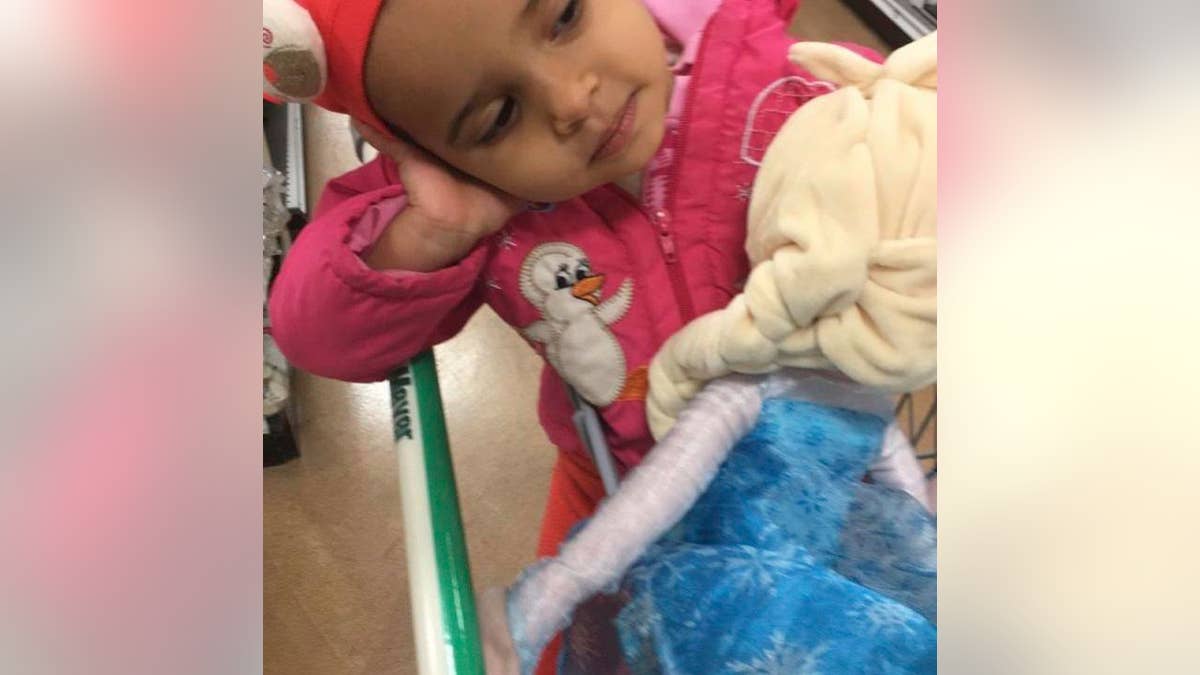 Timmy Earl Kinner, 30, of Los Angeles, was arrested and charged in connection to the attack, where a total of nine people were stabbed including six children. All of the victims were refugees from either Ethiopia, Syria or Iraq.
Ruya and her mother arrived in Idaho from Ethiopia in 2015, fleeing violence in the country. But on Saturday, the young girl was slain in the same place that was meant to be her safe-haven.
Kinner was charged Monday with one count of first-degree murder and eight counts of aggravated battery, among other related charges, according to his jail records.
Police said Kinner had recently been asked to leave the apartment complex because of bad behavior. They say the attack does not appear to be a hate crime.
Boise Police Chief William L. Bones said Kinner has an extensive criminal history and has spent time in prison in the past. He added that the incident does not represent the community but rather the act of "a single evil individual."
"She loved shopping and dressing up very fashionably just like her mother," Megan Schwab, an employment specialist with the International Rescue Committee who befriended Kadir and Ruya when they first arrived in Boise, told the Associated Press of the young girl.
"Disney princesses were her favorite, and anything at all that was pink," she continued.
A fundraiser has been created to help those who were injured in the attack.
The Associated Press contributed to this report.