Idaho boy suspended after bringing toy gun to school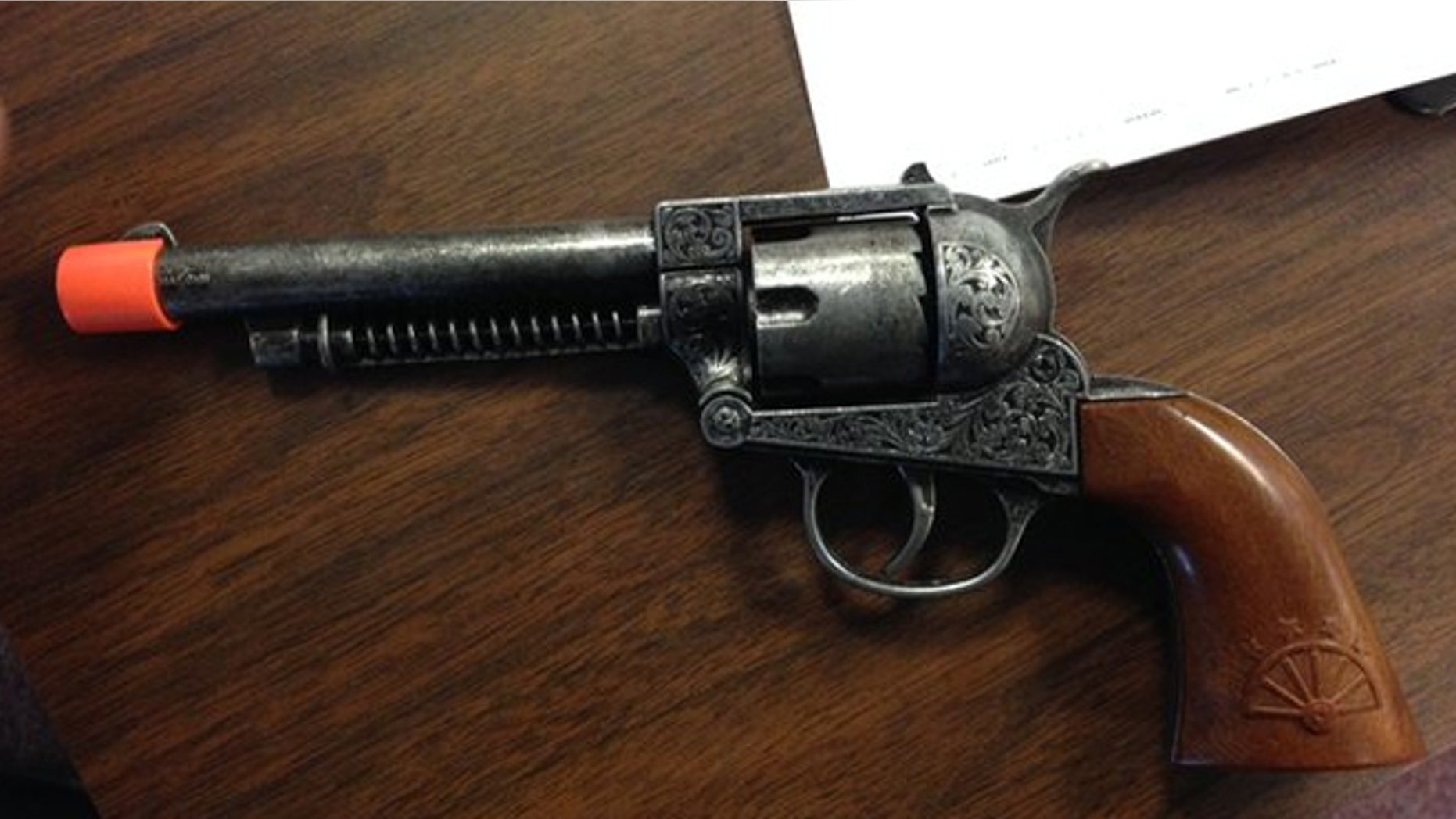 A southwest Idaho boy who brought what turned out to be a toy gun to class Tuesday, leading to a 45-minute search by police and two school lockdowns, has been suspended.
Middleton School District Superintendent Rich Bauscher says the second-grader at Middleton Heights Elementary School will get a two-day suspension and possibly longer.
Bauscher says the student didn't point the toy gun at anyone or threaten anyone.
The school called police at about 8 a.m. Tuesday when another second-grader told a teacher about spotting a possible handgun while riding a school bus. The Canyon County Sheriff's Office sent 18 deputies to three area schools, The Idaho Statesman reported. 
Bauscher says officials thought the gun might have belonged to an older student, so both Middleton Middle School and the nearby Atlas alternative high school were locked down before the toy was found at the elementary school.
The Statesman reported that the student violated the policy that forbids students from bringing firearms or other deadly or dangerous weapons to school.
"It's going to depend on what we find, but it will be two-plus days. It could be longer or it could go into further disciplinary actions, as well," Bauscher told the paper.
The Associated Press contributed to this report