ICE arrests 98 people in Texas and Oklahoma for 'immigrant violations,' other crimes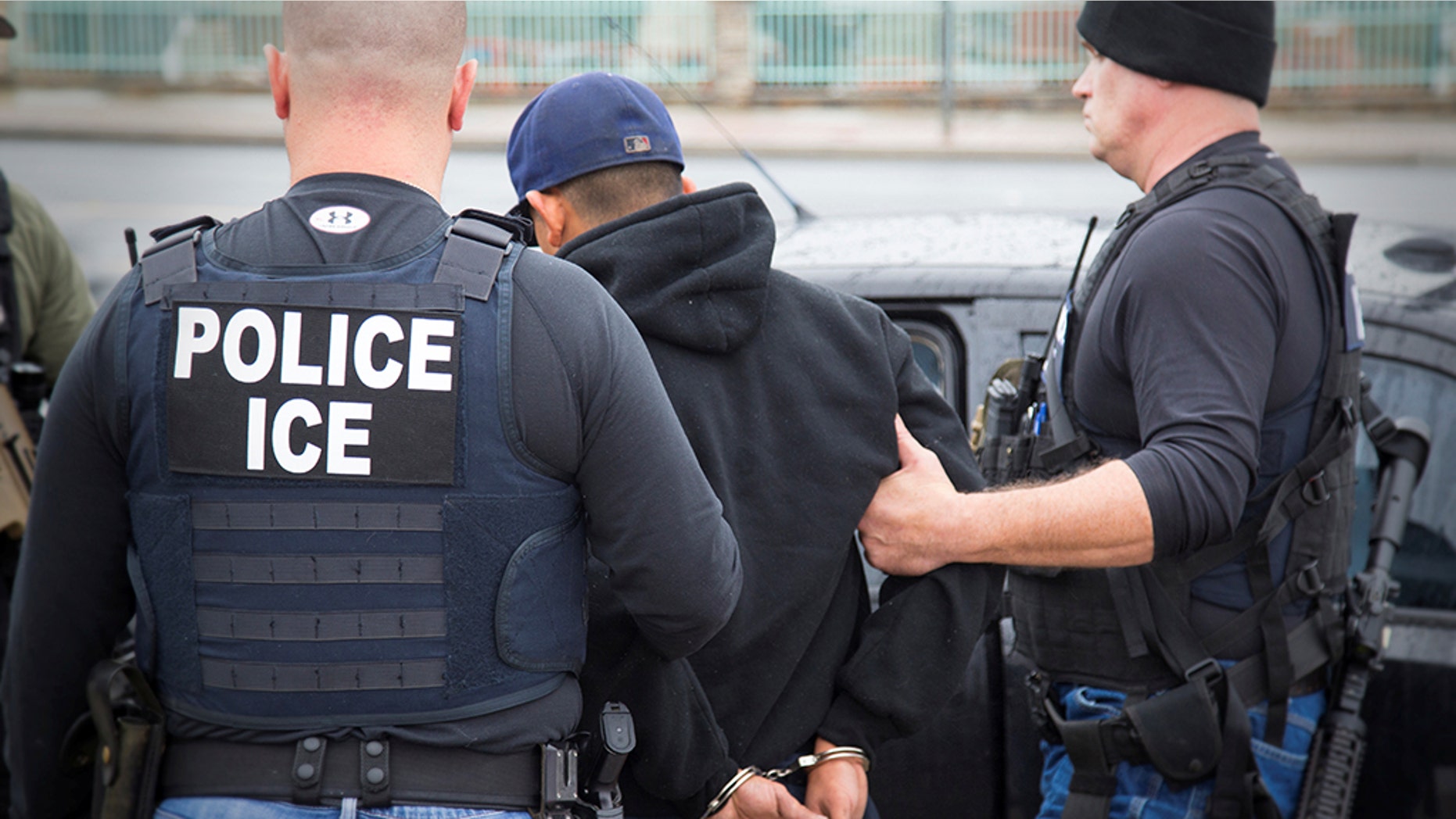 An immigration enforcement operation over a 10-day period in Texas and Oklahoma led to the arrest of 98 people — 29 of whom were previously deported — for drug, sex and weapons crimes, among others, officials said Wednesday.
Suspects busted in the operation, which ended Friday, included illegal immigrants and "immigration violators" from Mexico, El Salvador, Honduras, the Marshall Islands, Pakistan and Peru, the U.S. Immigration and Customs Enforcement (ICE) announced.
Those arrested were taken into custody in 38 cities and towns in North Texas, in addition to Oklahoma City and Tulsa.
More on illegal immigrants...
Federal officials said the people who were arrested were targeted because of their previous convictions, including assault, DUI, drug trafficking, murder, domestic violence, drug possession and sex offenses against children.
Additionally, five of those taken into custody were "confirmed and documented gang members," according to the federal agency.