'I just shot my daughter and shot all my grandkids,' Florida man says in 911 call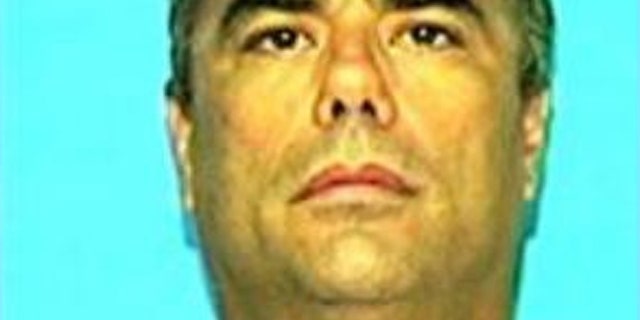 NEWYou can now listen to Fox News articles!
GAINESVILLE, Fla. – With an edgy yet calm voice, Donald Spirit told a 911 dispatcher he had just killed his six grandchildren, including a baby, and would wait until authorities arrived before going to his back porch and killing himself.
"Yes, ma'am. I just shot my daughter and shot all my grandkids. And I'll be sitting on my steps and when you get here I'm going to shoot myself," Spirit, 51, said in the 911 call released Tuesday.
He placed the call Thursday from his mobile home in the rural north Florida town of Bell after killing his daughter, 28-year-old Sarah Spirit, and her six children: Kaleb Kuhlmann, 11; Kylie Kuhlmann, 9; Johnathon Kuhlmann, 8; Destiny Stewart, 5; Brandon Stewart, 4; and Alanna Stewart, who was born in June.
The dispatcher asked Spirit what kind of gun he had, and he told her it did not matter.
"When you get here, I'll shoot myself and then you can figure out what kind of gun it is," he said, starting to sound angry.
"You got all the kids are dead in the house. ... Six kids, one adult. ... One of them is a baby."
He then repeated that he planned to shoot himself on his back step once officers arrived. The dispatcher can be heard whispering to someone nearby that she needs help before the recording is cut off.
When deputies arrived on scene, they had a brief verbal exchange with Spirit before he shot himself, according to the Gilchrist County Sheriff's Office.
Inside the mobile home, the bodies of the six children were scattered. The bodies of Spirit and his daughter were found in different areas outside the home.
The sheriff's office and Florida Department of Law Enforcement said they released the 911 recording because they are in the final stages of the investigation.
Spirit used a .45-caliber handgun, and the FDLE and the sheriff's office have said they are looking into how he obtained a gun. As a felon, he was barred from owning firearms.
The killings have shattered the town of about 500 people about 43 miles west of Gainesville.
The Spirit family had numerous run-ins with the law. Donald Spirit served time after accidentally shooting his young son on a hunting trip.
Two weeks before the killings, someone called a state child abuse hotline to report that adults were doing drugs in front of the kids, according to documents released by Florida's Department of Children and Families.
A police report from 2008 also showed that Sarah Spirit had reported being beaten by her father when she was 36 weeks pregnant.
___
Follow Jason Dearen on Twitter: http://www.twitter.com/JHDearen