Husband of Joyce Mitchell, who helped 2 NY inmates escape prison, angry over wife's delayed parole hearing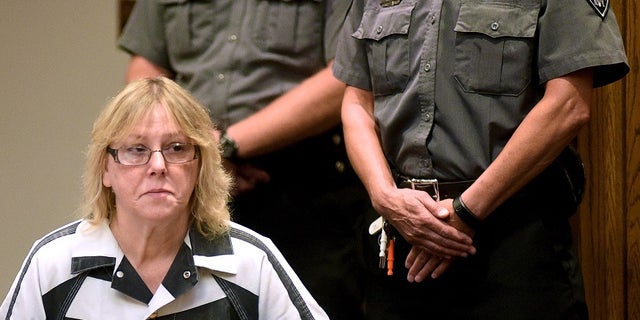 The husband of Joyce Mitchell, a former employee at a New York prison who helped two inmates escape in June 2015, said he was angry his wife's parole hearing was delayed and "wants her home."
Lyle Mitchell told the Daily Mail that he believes his wife got a "raw deal" compared to Gene Palmer, a former guard at the Clinton Correctional Facility, who was also found guilty of aiding the escape of inmates Richard Matt and David Sweat.
"All I want is for my wife to be coming home," Mitchell told the Daily Mail.
MASSIVE TREE FALLS IN NEW YORK'S CENTRAL PARK, INJURING 3 KIDS, ADULT
"She's been inside for more than two years, but Palmer only got six months -- and was out in four," Mitchell said.
"Palmer knew everything that was going on, but it was easier for them to put all the blame on my wife, not him," Mitchell said. "What he did was ten times worse than what my wife did."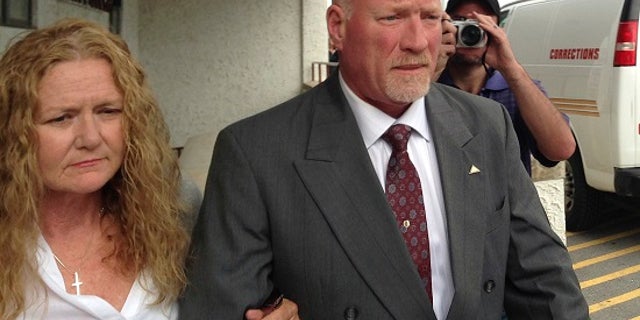 Palmer admitted to granting the two inmates special privileges in exchange for information regarding other prisoners. He also admitted to giving the two prisoners frozen hamburger meat that Mitchell used to smuggle hacksaw blades to Matt and Sweat.
"I just want her home where she belongs," Mitchell said. "I just want for us to be left alone."
Joyce Mitchell, who worked as a tailor at the prison, admitted to becoming close with Matt and Sweat.
Mitchell, who admitted to having sexual relations with the two men, agreed to be their escape driver but checked herself into a hospital the day of their escape after suffering a panic attack.
The two men were reportedly planning on killing Mitchell's husband after they escaped.
Matt and Sweat escaped Clinton Correctional Facility on June 6, 2015, prompting a weeks-long statewide manhunt. Matt was killed by a U.S. Customs and Border patrol agent on June 26. Sweat was wounded and captured by a trooper two days later. The manhunt cost New York's state police and Department of Corrections $23 million in overtime.
Mitchell was sentenced to 2 1/3 to seven years in prison. She remains behind bars at the Bedford Hills Correctional Center in Westchester County.
NYC TEEN CHOKES MOM'S EX-BOYFRIEND AFTER WITNESSING HIM ASSAULT HER, COPS SAY
Mitchell, 53, known by her nickname "Tillie," had her first parole hearing in February but was denied. Her hearing that was scheduled for last week was her second attempt for parole, but she will now have to wait until November due to the delay.
Mitchell said she helped the two inmates because they made her feel special.
"I was going through a time where I didn't feel like my husband loved me anymore. . . I was going through depression, and I guess they saw my weakness and that's how it all started," Mitchell said.
"Their attention made me feel good."