Husband, 37, Sought in Teen Wife's Death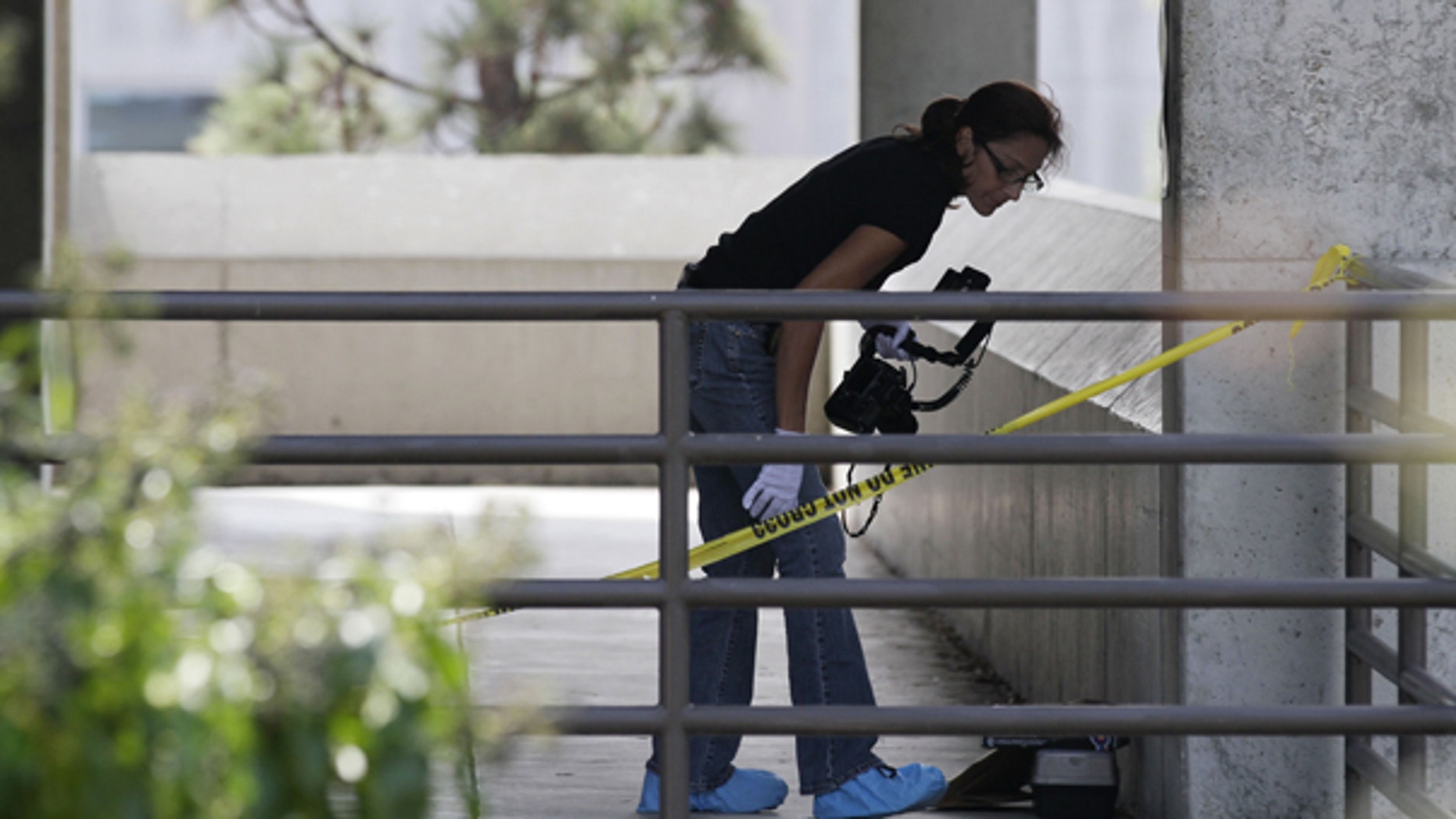 SAN DIEGO -- Police searched Wednesday for the estranged husband of a San Diego City College student whose body was found in a men's restroom on campus, authorities said.
Armando Gabriel Perez, 37, is a "person of interest" in the death of the 19-year-old woman and may have fled to Mexico, police said. The cause of death has not been disclosed.
A student found the woman's body in a men's room at the downtown campus late Tuesday night. Her family had reported her missing a short time earlier when she failed to meet them at the school for a ride home following a night class, City News Service reported.
Positive identification is on hold pending fingerprint comparisons, but investigators believe the body is that of Diana Gonzalez of National City, the mother of a 9-month-old girl, San Diego police Capt. Jim Collins said.
Police refused to describe her injuries, but Collins said the nature of the wounds made it difficult to readily identify her.
Last month, Gonzalez filed a police report accusing Perez of kidnapping her and repeatedly assaulting her while holding her captive in motel rooms for several days, Collins said.
The husband was jailed, and the Police Department's Domestic Violence Unit investigated the case and forwarded it to the district attorney's office, which declined to file charges. Perez was released from custody four days later, the captain said.
Gonzalez recently obtained a restraining order against her husband, but it had not yet been served on him at the time of her death, Collins said.
The couple had been married for about 10 months, he said.
Police believe that Perez may have fled to Mexico, since he apparently has at least one relative who lives in the Tijuana area.
Perez is believed to be driving a blue 1999 Ford Mustang, California license number 6GKA572, and should be considered potentially armed and dangerous, police said.